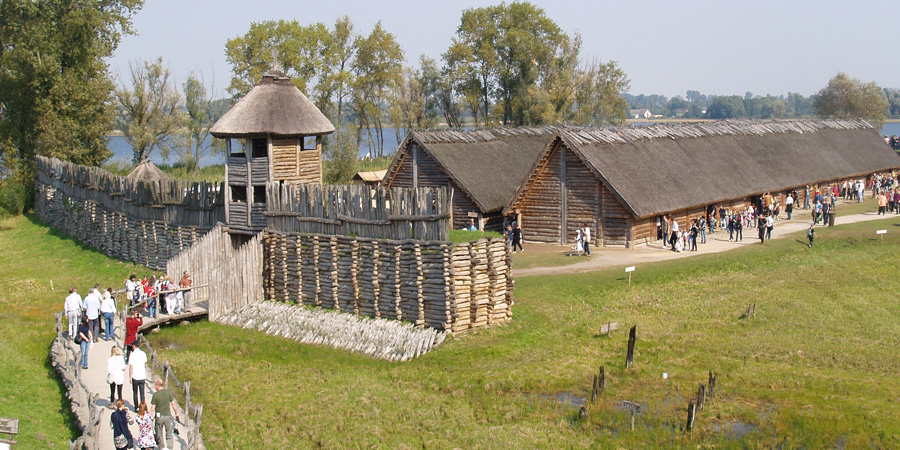 Żnin is a charming town, situated about 42 km from Bydgoszcz in the historical region of Pałuki, whose origins date back 750 years.
Its symbol is the 15th-century tower of the Town Hall. It houses part of the exhibition of the Museum of Pałuki Land, dedicated to the history of Żnin. The remaining displays are presented in the historical building of the Municipal Office, at 1 Wolności Square.
Only 13 km from Żnin is Biskupin, Poland's best known archaeological reserve. It offers a look at a Neolithic settlement, showing how rural folk used to live in the period of Lusatian culture and during the early Middle Ages. This place teems with life almost all year long. In addition, the Archaeological Festivals taking place in September attract crowds of archaeology and history enthusiasts.
Another attraction in the Żnin area is the village of Wenecja with castle ruins dating from the late 14th century, which used to serve as a residence of Nakło castellan Mikołaj Nałęcz, called the Bloody Devil of Wenecja. There is also the Narrow-Gauge Railway Museum. A ride by a narrow-gauge railway on the Żnin-Wenecja-Biskupin-Gąsawa route is an unforgettable experience.
There is also an impressive, classicist palace in Lubostroń (19 km from Żnin), an old residence of the Skórzewski family. The palace offers an interesting tour of its interiors, exhibition and concerts, which are organized regularly in this venue. The palace is surrounded by an English-style park that invites you to stroll.
On offer for children is Zaurolandia – Dinosaur Park in Rogowo (15 km from Żnin) and a western city called Silverado City in Bożejewiczki (6 km away from Żnin).
To sacred art aficionados we recommend visiting the churches of Pałuki. Particularly attractive is the wooden Church of St Nicholas in Gąsawa (11 km from Żnin) dating from the 17th century, featuring Baroque murals in its interior.

On a hot summer day, we can chill out on one of the many lakes of the Pałuki region or go to the diving centre in the Piechcin quarry (30 km from Żnin).

More information:
Tourist Information in Żnin
Plac Wolności 20, 88-400 Żnin
tel. 52 303 14 81