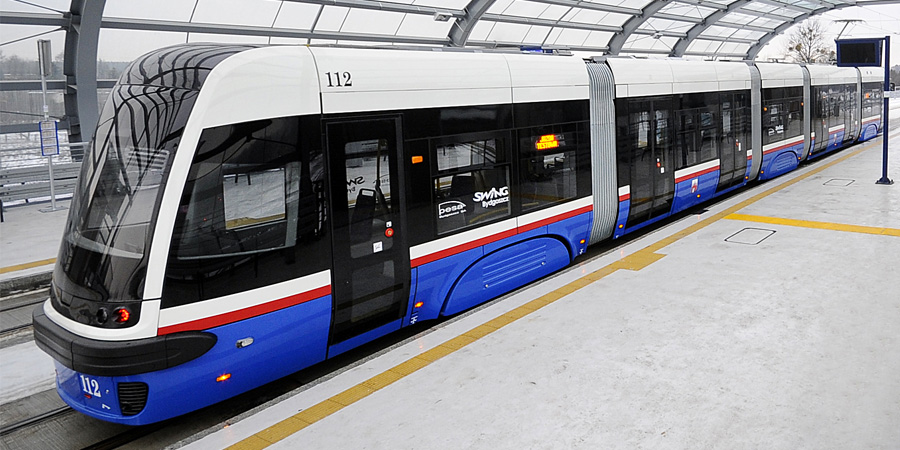 Almost 500,000 passengers make use of public transport every day in Bydgoszcz. Moving around Bydgoszcz is facilitated by 35 bus lines, 8 tram lines and 2 water tram lines.
Ticket prices in Bydgoszcz are PLN 3.00 (normal ticket) and PLN 1,50 (discount ticket). An hour ticket costs PLN 4.20 (normal) and PLN 2,10 (discount).
Public transport timetable in your cell phone -->> Bydgoszcz Official Mobile App
A+T change system (Bus + Tram)
The A+T change system is convenient for passengers making use of public transport from the districts of Fordon, Osowa Góra, Łęgnowo Wieś, Flisy and Zimne Wody to the city centre. On selected lines and routes one can get to the city centre based on one normal ticket. The ticket must be punched in the first means of public transport to continue one's ride for an hour in another, without the necessity of punching another ticket.
"BiT-CITY" agglomeration ticket
Many tourists visiting Bydgoszcz go on a short trip to Toruń and tourists staying in Toruń visit our city. In this case an excellent solution is to buy the "BiT-CITY" agglomeration ticket. For only PLN 10.00 (normal) or PLN 6.30 (discount), one can get from one city to the other by train, and next travel by public transport for an hour.