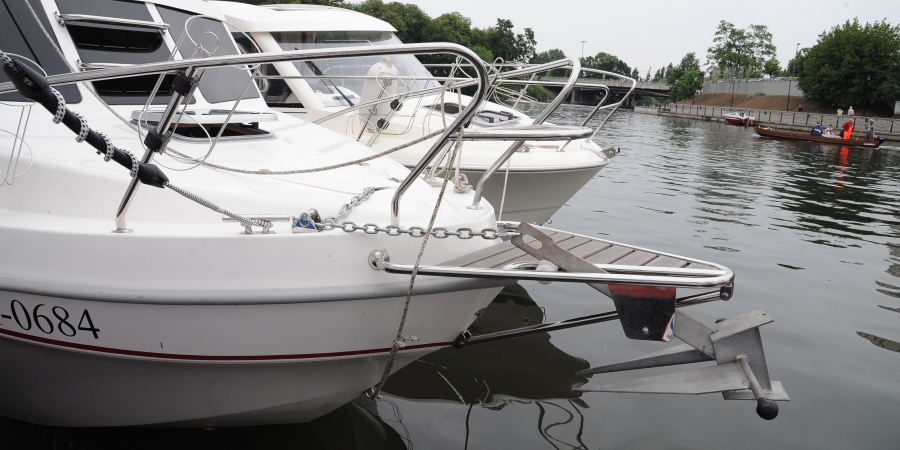 During hot summer days there are plenty of opportunities for chilling out on one of the many lakes that can be found in the Bydgoszcz area.


Piecki and Chmielniki
bathing beaches

The bathing beaches are located on Lake Jezuickie, 10 km away from Bydgoszcz. Driving to Inowrocław, we take the left turn after the village of Brzoza. No public transport is offered to Piecki, whereas Chmielniki can be accessed by a train or PKS bus (approx. 20 minutes). Some of the offerings available on site include kayak, boat and pedal boat hire, and small fast food restaurants.

Pieczyska Bathing Beach

Pieczyska bathing beach with a lifeguard on duty is situated about 30 km north of Bydgoszcz. The Koronowo Reservoir is an attractive site for tourism and recreation. Pieczyska has a well-developed offer of tourist facilities, including water equipment hire, bouncy castles, roundabout for children, and a host of eateries. Sporting and cultural events are organized during the vacation season in Pieczyska. PKS and private buses offer access to the Koronowo Reservoir.

Samociążek Bathing Beach

The bathing beach is located on Lakes Czarne and Białe, which were combined as a result of establishing the Koronowo Reservoir, about 20 km away from Bydgoszcz. Access is offered by
PKS and private buses. Access to the "Julia" bathing beach is paid; some of the amenities offered on site include a beach volleyball court, tennis court and water equipment hire (kayaks, rowing boats, pedal boats), and an attended car park.

Borówno Bathing Beach

The bathing beach is located on the lake with the same name, 10 km from Bydgoszcz on the route to Gdańsk. Local attractions include a playground, beach volleyball courts, campsite, RV site, and changing room. Paid admission.