The secret of the mysterious ruins lay hidden in the Bydgoszcz Forest for fifty years. Only the older residents, remembering the times of the Second World War, knew that several kilometres from the operating chemical plant and newly developed industrial park, there was a place known for inhuman forced labour involving over 40,000 workers of the former DAG Fabrik Bromberg.
In 2008, the decision was made to transform part of the area into a museum. Out of several hundred buildings that in 1939-1945 were part of a huge concern providing the Third Reich with nitroglycerin, trinitrotoluene and smokeless powder, a dozen or so were separated and connected by tunnels. They are created by two twin lines NGL – Betrieb, i.e. nitroglycerin production. One of them was designated as a museum – Exploseum, while the second one, as a permanent ruin, shows the mark left by time on the buildings and preserves their original look.
A visit to the Exploseum provides extensive knowledge on military technology. A tour through its myriad, murky and concrete corridors will certainly be remembered for a long time.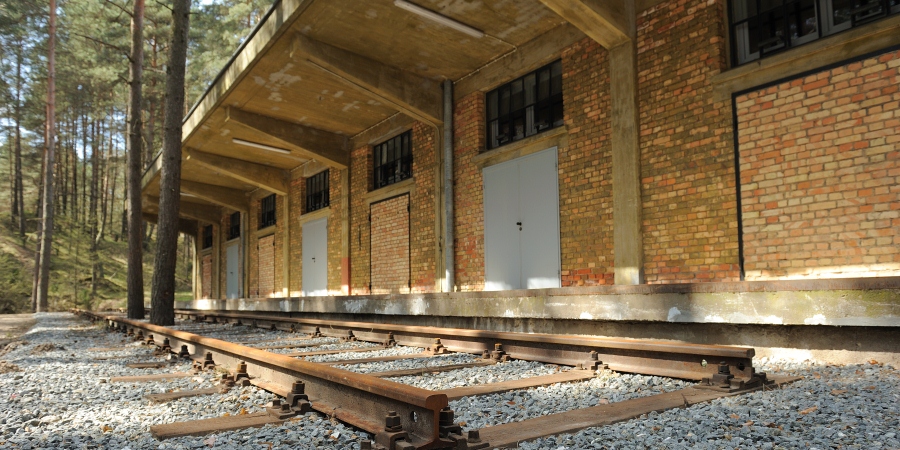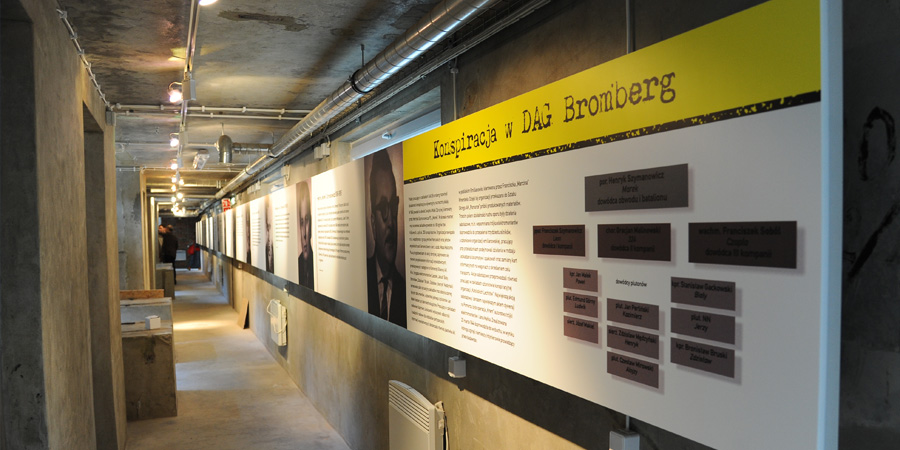 Due to the unique nature of this place, children under the age of six are not admitted. Visits should be scheduled by phone. We recommend wearing warm clothes and comfortable shoes. The facility welcomes disabled visitors.
Where: The Museum is situated on the outskirts of the city, in Bydgoszcz Industrial Park. It can be easily accessed by car. Passing through the gate, you will see signs which will guide you to the destination. Tourist can also use public transport (bus no. 68E).
NOTE! Before arriving at the Exploseum, please schedule the time of the visit by phone (tel. +48 883 366 056).