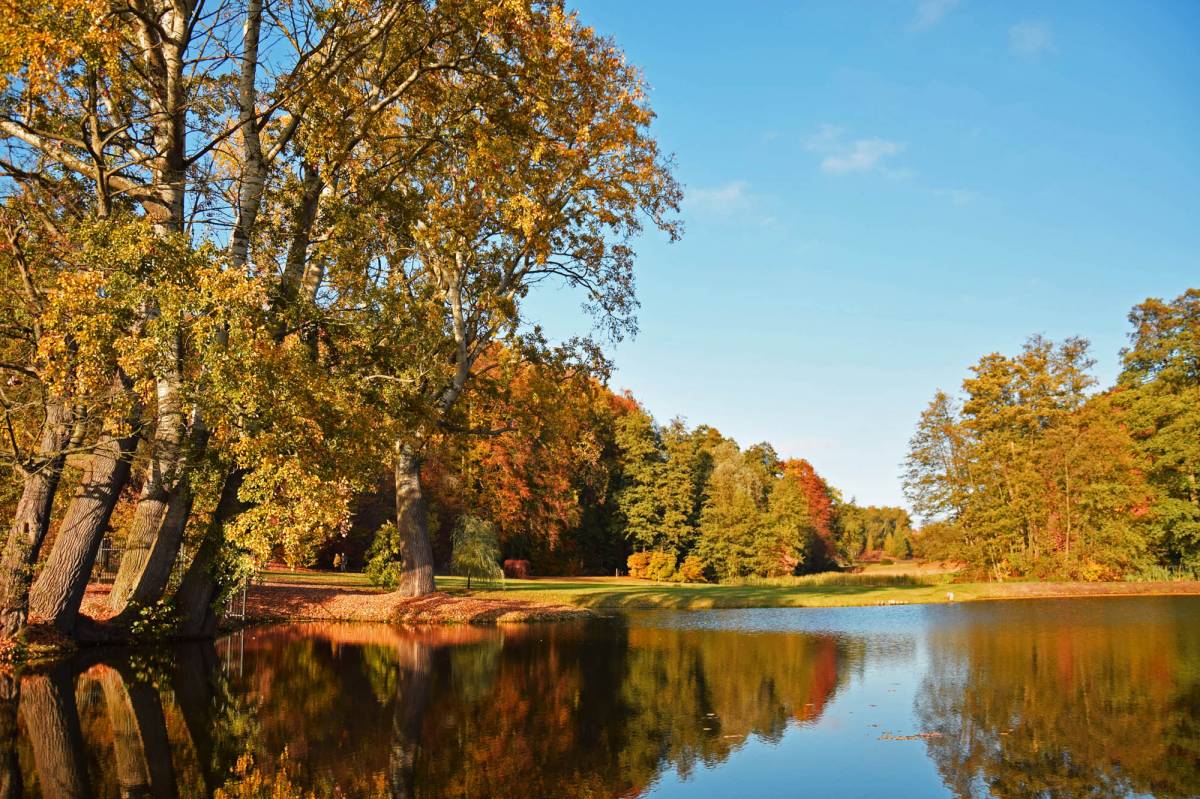 Informacje od Organizatora:
W pierwszy majowy weekend zapraszamy do Myślęcinka. Przed nami czas pełen atrakcji. Spragnieni wypoczynku na świeżym powietrzu będą mogli w pierwszy majowy weekend skorzystać z oferty Myślęcinka.
Wielkim zainteresowaniem cieszy się polana grillowa położona przy stawie naprzeciw stoku narciarskiego, dlatego oddajemy ją do użytku już teraz. To jedyne miejsce w parku, gdzie legalnie można rozpalić grilla. Nie obowiązują zapisy, jednak apelujemy o zachowanie porządku, posprzątanie po sobie, a także prosimy o dbanie o bezpieczeństwo. Jedna zabłąkana iskra czy niedogaszony grill wyrzucony do kosza mogą wyrządzić szkodę otoczeniu.
Po majówce inaczej funkcjonował będzie kompleks Park Rozrywki-Zaginiony Świat. Część z parkiem linowym i dinozaurami, czyli Zaginiony Świat, działać będzie przez cały tydzień. Natomiast Park Rozrywki z karuzelami, placem zabaw i odwróconym domem czynny będzie wyłącznie od środy do niedzieli. Godziny otwarcia są takie same: 11-19 (kasy zamykane są pół godziny wcześniej). Przez całą majówkę (1-3 maja) włącznie z sobotą 30 kwietnia cały kompleks działać będzie zgodnie ze stałym harmonogramem.
Do dyspozycji oddane zostaną nowe atrakcje: dmuchana zjeżdżalnia kowboj, kraina piłeczek i strefa gier.
Kolejka parkowa kursować będzie w weekendy i święta. Z przystanku Park Rozrywki ruszy w kierunku zoo o godz.: 12, 14, 15.30, 17 i 18, a w przeciwną stronę pojedzie o 12.30, 14.30, 16, 17.30 i 18.20. Bilet normalny kosztuje 7 zł, ulgowy 5 zł. Trasa wiedzie wahadłowo ze startu przez Miasteczko Ruchu Drogowego, polanę Różopole i pole golfowe.
W niedzielę 1 maja w Myślęcinku sezon zainaugurują motocykliści. O godzinie 12 wyruszą z parkingu Castoramy przy ul. Szajnochy, by dotrzeć na stare tereny wystawiennicze parku. Tu będzie można obejrzeć maszyny i zrobić sobie zdjęcie. W planie m.in. święcenie motocykli i piknik. Uprzejmie przepraszamy za utrudnienia w ruchu w obrębie głównych parkingów parku ze względu na imprezę. Apelujemy o alternatywne dotarcie do parku w tym dniu.
Nowości także w zoo. Na wybiegu można zobaczyć małego samca łosia, urodzonego w poniedziałek 23 kwietnia. Matka Lukrecja nie odstępuje malucha na krok. Ojciec łoszaka to Wojtek, również mieszkaniec bydgoskiego ogrodu. To nie koniec wydarzeń. W sobotę 30 kwietnia w pawilonie Akwarium Terrarium udostępniony dla zwiedzających zostanie zbiornik z konikami morskim. Eksponowane osobniki pochodzą z hodowli własnej. To Hippocampus kuda.
W sobotę 30 kwietnia o godz. 10 zapraszamy do posadzenia alei jabłoniowej prowadzącej do Ogrodu Botanicznego przy ul. Konnej. Oprócz 16 jabłonek "Royalty", posadzone zostaną trzy buki w odmianie "Purple tricolor". Należy zabrać ze sobą rękawice i konewkę lub wiaderko. Akcja zainicjowana przez fundację Immo i społecznika Wojciecha Fularę.
W najbliższy weekend jubileuszowy, dziesiąty sezon działania rozpoczyna myślęciński wakepark. Szczegóły działania wraz z cennikiem na stronie www.wakeparkbydgoszcz.pl.
____________________
Kalendarz wydarzeń odbywających się w Bydgoszczy miej zawsze pod ręką dzięki aplikacji mobilnej (Android i iOS).
______________________
Informacje o wydarzeniach przesyłajcie na adres wydarzenia@visitbydgoszcz.pl
______________________
Bydgoskie Centrum Informacji nie ponosi odpowiedzialności za jakiekolwiek zmiany miejsc, godzin i dat wydarzeń.