Promocja książki "Z książką na końcu świata: Antarktyda" Jolanty Niwińskiej
Gdzie?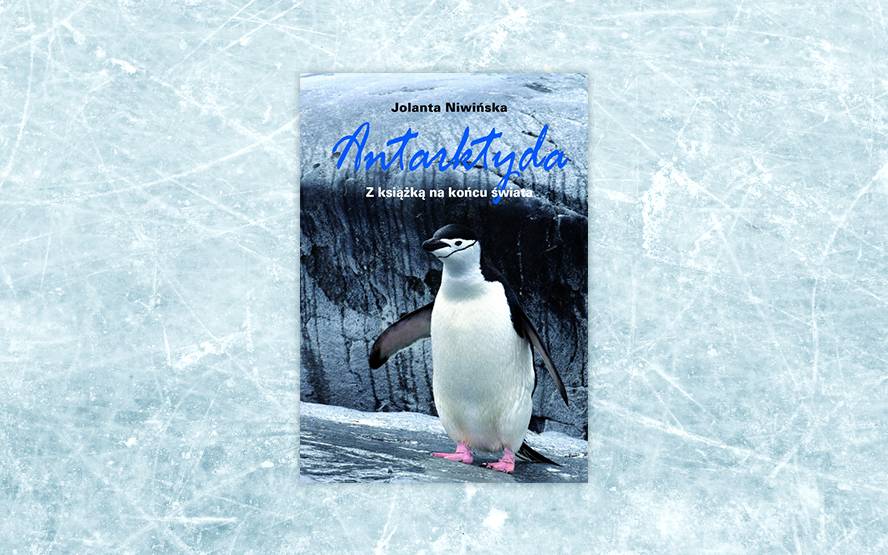 Informacje od Organizatora:
Jolanta Niwińska jest bydgoszczanką z wyboru, Europejką i obywatelką świata. Znana jest jako koordynatorka ruchu bookcrossingowego w Polsce, fundatorka Fundacji Bookcrossing Polska oraz inicjatorka i współorganizatorka corocznego Święta Wolnych Książek. Jest także realizatorką projektów popularyzujących czytelnictwo, między innymi takich jak Bydgoskie Biesiady Czytelnicze i Festiwal Pięknego Czytania im. Kazimierza Hoffmana. Do realizacji tych projektów potrafi pozyskać pisarzy, twórców, ludzi kultury z całej Polski, a także młodzież, udowadniając, że książka nadal nie przegrywa z masową kulturą obrazkową.
Jolanta Niwińska na całym świecie promuje polską literaturę i polskich pisarzy. Odwiedziła między innymi Australię, Meksyk, Indonezję, Hiszpanię, Wyspy Zielonego Przylądka, Portugalię, Papuę-Nową Gwineę i Antarktydę, gdzie uwolniła książki. Owocem dwóch ostatnich wypraw były książki: "Z książką na końcu świata: Papua Nowa Gwinea" i "Z książką na końcu świata: Antarktyda". Za swoją pracę społeczną Jolanta Niwińska otrzymała odznakę honorową Zasłużony dla Kultury Polskiej.
"Na samym krańcu naszej planety leży spowita w błękicie oceanów ziemia. Niby śpiąca księżniczka, piękna i złowroga, spoczywa w mroźnym śnie otulona w fałdy śnieżnej szaty połyskującej ametystami i diamentami lodu" (Richard Byrd). Tak Jolanta Niwińska rozpoczyna opowieść słowem i obrazem o swojej ostatniej wyprawie – na Antarktydę – kontynent na naszej planecie najdzikszy, najsurowszy, najbardziej niegościnny, najtrudniejszy do życia dla człowieka, a jednocześnie jeszcze nieskalany przez to wszystko, co niszczy przyrodę w innych częściach naszej planety. Jak pisze we wstępie do albumu Joanna Pluta: "Dajcie się (…) oprowadzić po tym niezwykłym świecie wiecznego lodu; bądźcie (…) gośćmi, gdy (…) będzie Wam pokazywać te przepiękne, monumentalne krajobrazy", ale także zwierzęta, dla których Antarktyda jest miejscem do życia. Ten album to również opowieść o ludziach, którzy odkrywali i odkrywają tajemnice Białego Kontynentu, także Polakach, takich jak Henryk Arctowski czy Antoni Ryszard Dobrowolski.
Salon Hoffman KPCK, pl. Kościeleckich 6 w Bydgoszczy, wstęp wolny.
____________________
Kalendarz wydarzeń odbywających się w Bydgoszczy miej zawsze pod ręką dzięki aplikacji mobilnej (Android i iOS).
______________________
Informacje o wydarzeniach przesyłajcie na adres wydarzenia@visitbydgoszcz.pl
______________________
Bydgoskie Centrum Informacji nie ponosi odpowiedzialności za jakiekolwiek zmiany miejsc, godzin i dat wydarzeń.