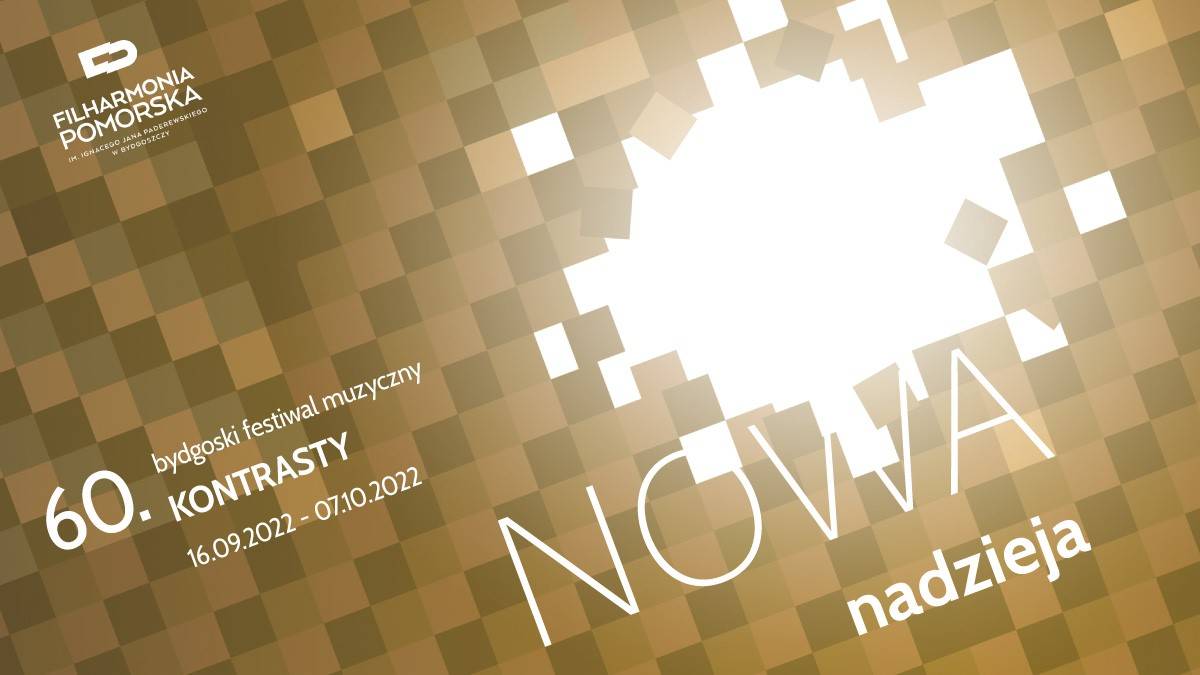 Informacje od Organizatora:
Wykonawcy:
- Tallinn Chamber Orchestra
- Estonian Philharmonic Chamber Choir
- Tõnu Kaljuste dyrygent
- Harry Traksmann skrzypce
- Cezary Nelkowski prowadzenie
Repertuar:
Arvo Pärt:
- Fratres na skrzypce solo, orkiestrę i perkusję
- Cantus in Memory of Benjamin Britten na orkiestrę smyczkową i dzwony
- Adam's Lament na chór mieszany i orkiestrę smyczkową
- Salve Regina na chór mieszany i orkiestrę smyczkową
- Te Deum
Bilety i karnety do nabycia w kasie filharmonii (wt—pt. godz. 14.00–18.00) oraz godzinę przed koncertem
Rezerwacja telefoniczna (12.00-18.00)
+48 52 321 02 34
+48 52 321 04 67
Rezerwacja online
kasa.biletowa@filharmonia.bydgoszcz.pl
www.bilety24.pl
Pokora, prostota i mistycyzm to słowa oddające charakter kompozycji Arvo Pärta. Twórczość tego estońskiego kompozytora odbiega od wszelkich konwencji, przepełniona jest subtelną metafizyką, która staje się źródłem duchowych doznań. W pierwszych etapach twórczości Pärt poruszał się w nurcie neoklasycystycznym i awangardowym. Punktem zwrotnym stał się moment, gdy uświadomił sobie, że środki, jakimi dysponuje muzyka współczesna, są niewystarczające do wyrażenia wszystkiego, co pragnął wyrazić. "Wtedy odkryłem, że elementarne prawdy ziemi i nieba, ludzkiej kultury, miały już te sposoby wypowiedzi, których szukałem, i okazały się o wiele łatwiejsze i czystsze niż to, czego my używaliśmy" – wspominał. Istotę spokoju i skupienia – w samotności, w milczeniu, w modlitwie – muzyk odnalazł w hezychii (gr. uciszenie), czyli medytacyjno-ascetycznych praktykach mnichów z klasztoru na Świętej Górze Athos. Praktyki te przełożył na swój język muzyczny, w którym podstawą dzieł stała się pojedyncza nuta oraz moment ciszy przynoszący wytchnienie w pędzącym świecie.
Koncert poprowadzi Tõnju Kaljuste, znakomity interpretator muzyki Arvo Pärta. Za album Adam's Lament, z muzyką Pärta otrzymał w 2013 r. nagrodę Grammy. Jest założycielem Estonian Philharmonic Chamber Choir oraz Tallinn Chamber Orchestra, zespołów które zaprezentują się podczas tego wyjątkowego koncertu.
______________________
Kalendarz wydarzeń odbywających się w Bydgoszczy miej zawsze pod ręką dzięki aplikacji mobilnej (Android i iOS).
______________________
Informacje o wydarzeniach przesyłajcie na adres wydarzenia@visitbydgoszcz.pl
______________________
Bydgoskie Centrum Informacji nie ponosi odpowiedzialności za jakiekolwiek zmiany miejsc, godzin i dat wydarzeń.