Bydgoska Strefa Gier bez Prądu vol. 9
Gdzie?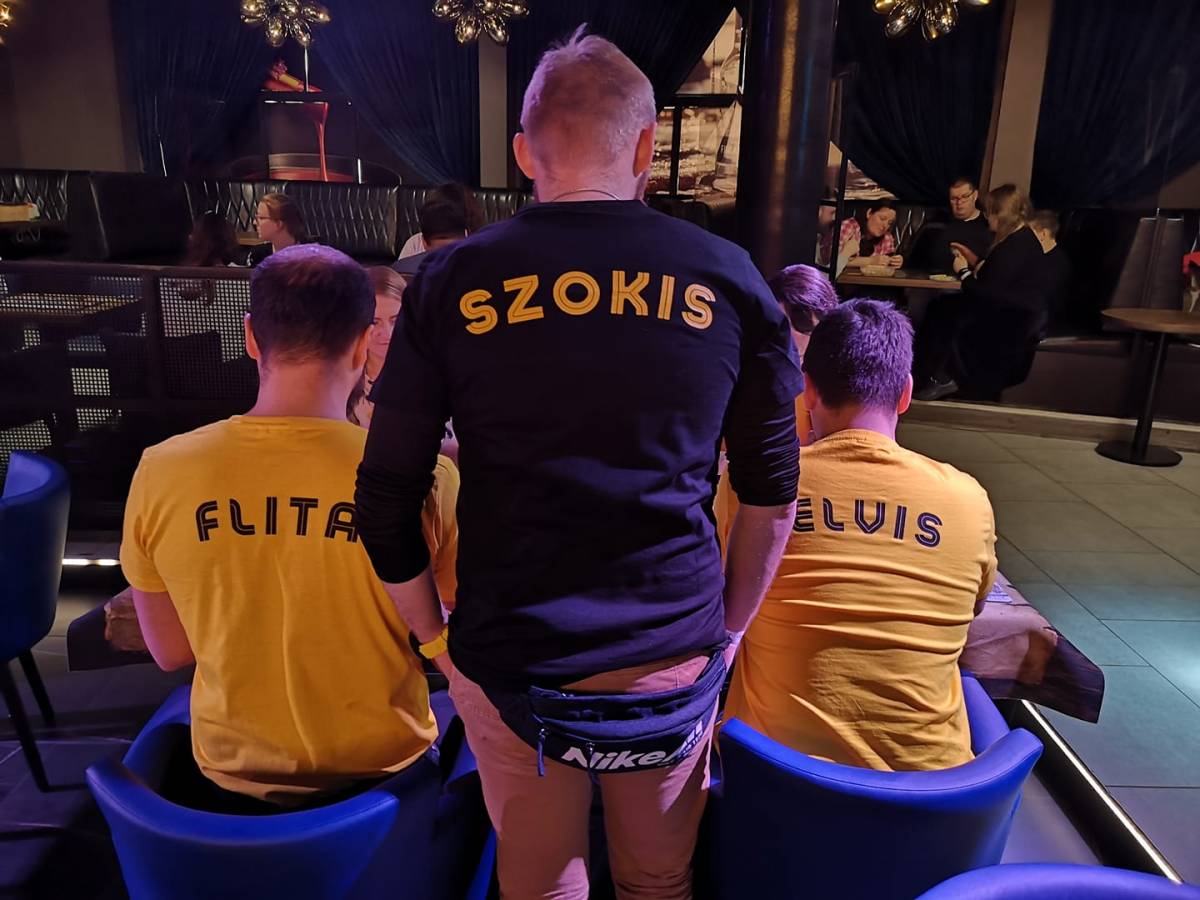 Informacje od Organizatora:
Zapraszamy Was po raz dziewiąty w ostatnią niedzielę miesiąca do Bydgoskiej Strefy Gier bez Prądu, która ponownie odbędzie się w klubie Point.
Po raz kolejny czekać będą na Was świetne planszówki do ogrania, turniej z nagrodami, sesje RPG oraz przede wszystkim cała grupa fantastycznych ludzi, z którymi radośnie spędzicie to niedzielne popołudnie.
W czerwcu gry na nasze stoły przekaże nam wydawnictwo Phalanx oraz sklep z grami Pipiś. To dzięki nim będzie mogli zagrać w naprawdę dobre gry planszowe! Naturalnie możecie wpadać ze swoimi grami - zapewnimy Wam miejsce, żebyście mogli ze swoją ekipą spokojnie rozegrać Wasze tytuły.
W strefie turniejowej dzięki uprzejmości wydawnictwa IUVI Games będzie można dołączyć do 5. kolejki bydgoskiej ligi Hero Realms oraz rozegrać turniej w systemie pucharowym w grę Libertalia: Wichry Galecrest, którą przekazał nasz czerwcowy partner - wydawnictwo Galakta.
Sesje RPG w systemie Warhammer, Obcy , D&D i innych odbywać się będą w specjalnych VipRoomach i poprowadzi je nasz serdeczny przyjaciel, który ma za sobą lata bycia mistrzem gry oraz nasi przyjaciele z Adventure Reach z Torunia
Ogromnie się cieszymy że po raz kolejny w organizacji i przeprowadzeniu wydarzenia wspierają nas bydgoscy partnerzy: sklep Playmaty.pl , które dostarczają akcesoria w postaci mat i tacek na kości na wydarzenie, drukarnia Replika.pl, która drukuje nam pamiątkowe karty oraz kawiarnia Bromberg Kaffe, która użycza nam swoją salę konferencyjną na nasze spotkania organizacyjne.
Patronat medialny nad wydarzeniem obejmuje najlepszy polski serwis informacyjny w przestrzeni planszówkowej - Board News.
Startujemy jak zawsze od 12:00, wstęp na wydarzenie to koszt 10zł, który opłacić można przy wejściu; dzieci do 13 lat wchodzą za darmo.
Po więcej informacji zapraszamy na specjalną grupę FB do której link Wam właśnie wrzucamy:
https://www.facebook.com/groups/426157918902700
______________________
Kalendarz wydarzeń odbywających się w Bydgoszczy miej zawsze pod ręką dzięki aplikacji mobilnej (Android i iOS).
______________________
Informacje o wydarzeniach przesyłajcie na adres wydarzenia@visitbydgoszcz.pl
______________________
Bydgoskie Centrum Informacji nie ponosi odpowiedzialności za jakiekolwiek zmiany miejsc, godzin i dat wydarzeń.