Księżniczka czardasza - Operetka
Gdzie?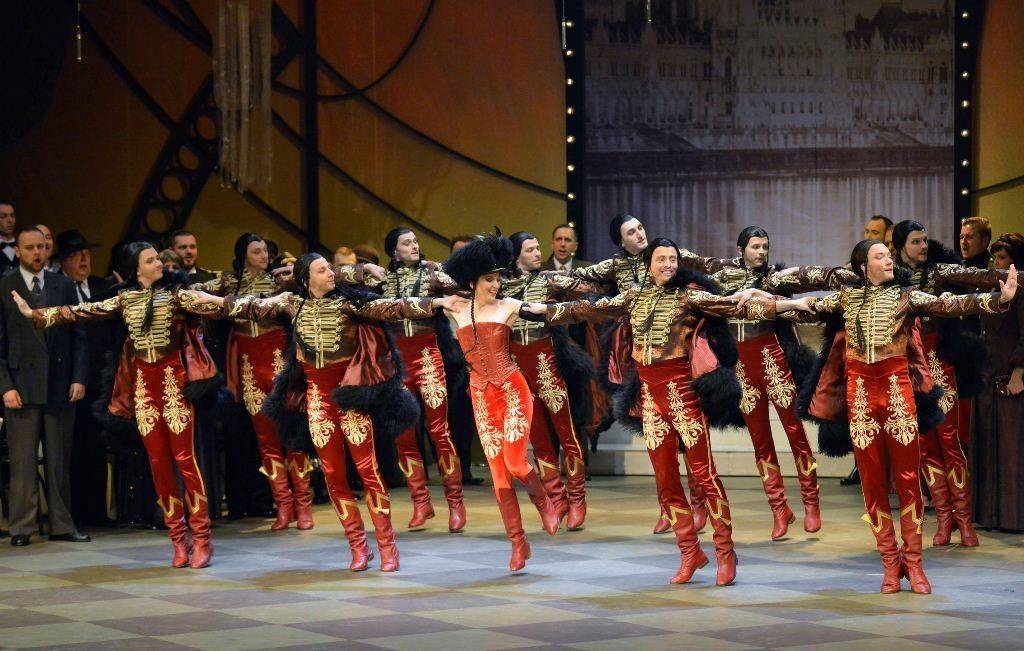 KSIĘŻNICZKA CZARDASZA - operetka
Wykonania odbywają się za zgodą wydawnictwa Josef Weinberger Ltd.
Już piąte pokolenie bawi się i zachwyca tym arcydziełem operetki.Kálmán skomponował "Czardaszkę" w przededniu I wojny światowej. Leo Stein i Béla Jenbach przedstawili mu libretto osnute wokół miłości syna arystokratycznej rodziny austriackiej do szansonistki z budapeszteńskiego teatrzyku. Libretto oddaje prawdę o zmieniającym się świecie: przemianach w obyczajowości, rozpadzie starych struktur społecznych.
Realizacja Opery Nova sytuuje akcję sceniczną w Polsce międzywojennej: w Warszawie i Wilnie, w modnym lokalu, którego bywalcami są m.in. sanacyjni oficerowie oraz w pałacu kresowej arystokracji. Genialnie wyreżyserowana operetka z komediowymi gagami i jedna z najlepszych produkcji Opery Nova.Prawdziwy teatr emocji ; publiczność ociera łzy ze wzruszenia i ze śmiechu. Muzyka? To największe osiągnięcie kompozytorskie Kálmána: Choć na świecie dziewcząt mnóstwo, Artystki, artystki, artystki z variété, Nie szukaj szczęścia za górami, za lasami, W rytm walczyka….to zna każdy mieszkaniec Europy.
Choć tytuł ten już szósty rok widnieje na afiszu Opery Nova, to zdobycie biletów na "Księżniczkę czardasza" jest wciąż wyzwaniem !
______________________
Kalendarz wydarzeń odbywających się w Bydgoszczy miej zawsze pod ręką dzięki aplikacji mobilnej (Android i iOS).
______________________
Informacje o wydarzeniach przesyłajcie na adres wydarzenia@visitbydgoszcz.pl
______________________
Bydgoskie Centrum Informacji nie ponosi odpowiedzialności za jakiekolwiek zmiany miejsc, godzin i dat wydarzeń.