Ogólnopolski Dzień Głośnego Czytania
Gdzie?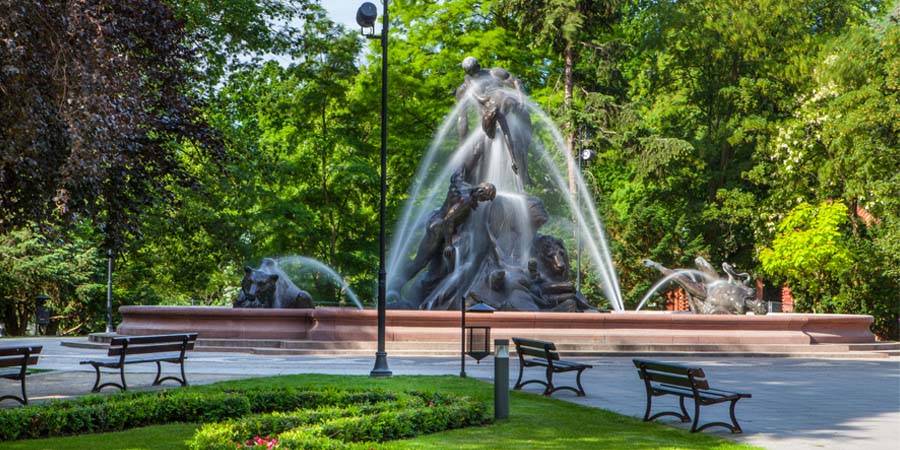 29 września obchodzimy Ogólnopolski Dzień Głośnego Czytania, który 19 lat temu został ogłoszony przez Polską Izbę Książki. Nie przez przypadek dzień ten obchodzony jest 29 września, czyli w urodziny Janiny Porazińskiej - autorki książek dla dzieci i młodzieży. To właśnie najmłodsi są najważniejszymi odbiorcami tego święta i im ono jest dedykowane.
To doskonała okazja do wprowadzenia najmłodszych czytelników w magiczny świat literacki.
Fundacja Bookcrossing Polska, której ideą działania jest zaszczepiać czytelnicze pasje, nie może przejść obojętnie obok tego wydarzenia. Zachęcamy do celebrowania tego wyjątkowego dnia… wyjątkowo! Czytajmy przedszkolakom, uczniom, czytajmy naszym dzieciom, naszym wnukom. Po prostu czytajmy! Stańmy się wspólnotą czytelniczą, wielką rodziną miłośników słowa pisanego. Niechaj w tym dniu książka będzie najważniejsza. Pokażmy, że książka otwiera umysły, rozbudza pasje i marzenia.
Ze względu na sytuację epidemiczną nie wchodzi w grę spotykanie się na piknikach czy festynach czytelniczych, dlatego zachęcamy, by w całym kraju świętować ten dzień online. W jaki sposób?
Wystarczy zrobić zdjęcie z książką lub nagrać filmik z czytania fragmentu książki. Następnie wstawić zdjęcie lub film na swoim profilu na Facebooku lub Instagramie. Post oznaczyć hashtagami #dzienglosnegoczytania #bookcrossing.
W Bydgoszczy przygotowaliśmy także akcję czytelniczą w plenerze pod hasłem: Bydgoszcz Czyta, oczywiście przy zachowaniu zasad obowiązującego reżimu sanitarnego. 29 września, parku Kazimierza Wielkiego, przy fontannie Potop swoje ulubione książki prezentować będą znani i lubiani bydgoszczanie, uczniowie i nauczyciele. Zaczynamy o 13.00, czytać będziemy literaturę dziecięcą.
Dzielmy się radością czytania . Niech w tym dniu Bydgoszcz będzie zaczytana!
organizator - Jolanta Niwińska
Fundacja Bookcrossing Polska
______________________
Kalendarz wydarzeń odbywających się w Bydgoszczy miej zawsze pod ręką dzięki aplikacji mobilnej (Android i iOS).
______________________
Informacje o wydarzeniach przesyłajcie na adres wydarzenia@visitbydgoszcz.pl
______________________
Bydgoskie Centrum Informacji nie ponosi odpowiedzialności za jakiekolwiek zmiany miejsc, godzin i dat wydarzeń.