Spotkanie poetyckie z Janem Wachem pt. Jesion runął dokładnie jak chciałem
Gdzie?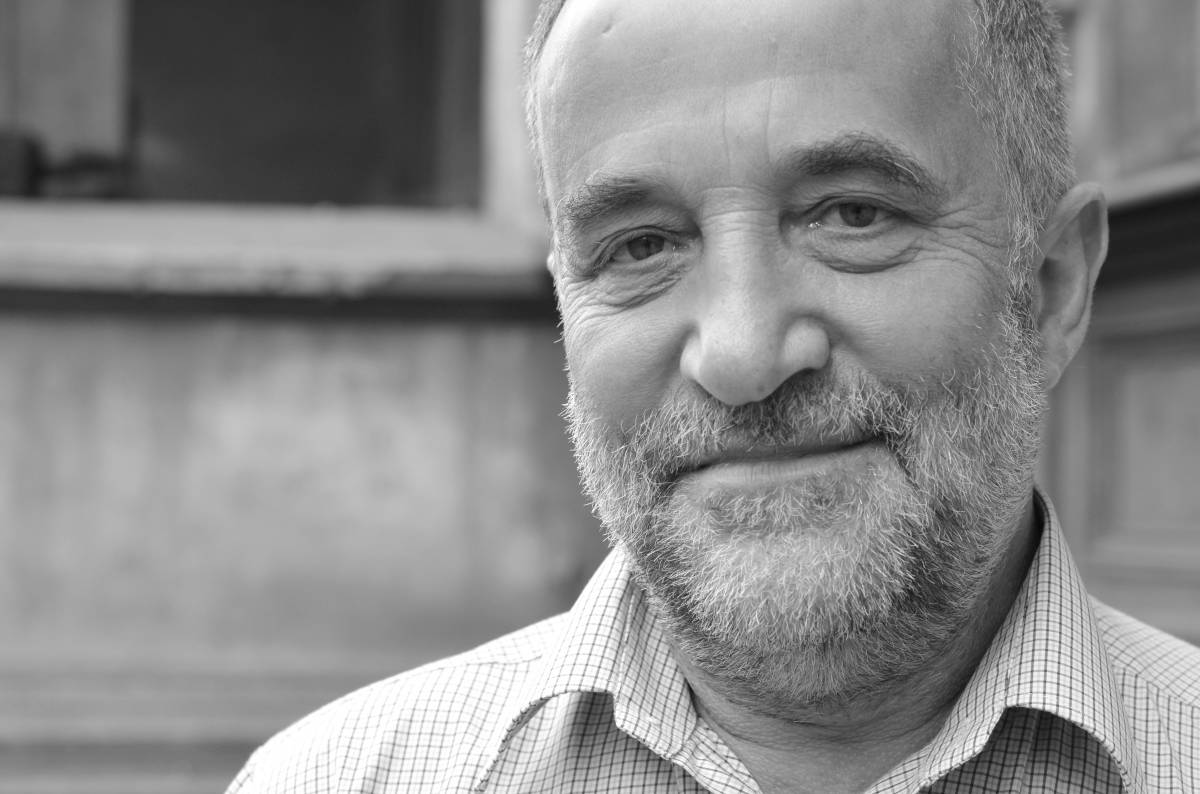 Informacje od Organizatora:
Jan Wach ur. 1955r. Animator kultury. Od lat 80 – tych ubiegłego wieku, na emigracji wewnętrznej, rolnik. Od 1995 roku przez ponad 23 lata był wójtem Gminy Sicienko, północno-zachodniego sąsiada Bydgoszczy. Zajmuje się poezją, prozą i eseistyką. Jest członkiem Stowarzyszenia Pisarzy Polskich. Mieszka w Nowaczkowie, gdzie prowadzi plantację drzew ozdobnych. Zbiory wierszy: Mały opis (1977), Nekrologi poetyckie (1980), an ach (1980), Po sobie (1982), Miłość bierze się z gry światła (2005), Zawsze będą obiekty przykuwające uwagę (2007), Chodźmy na miasto (2009), Zobowiązania (2013), Jesion runął dokładnie jak chciałem (2020) oraz Frrruu - powieść – (2017). Jest również współautorem Przewodnika turystycznego (2005) oraz monografii Gmina Sicienko – miejsca i ludzie (2006).

Międzysłowie. O poezji Jana Wacha
Poezja Jana Wacha jest poezją konkretu. Wyrasta z obserwacji rzeczywistości pojmowanej jako zbiór sytuacji prawdziwych, zwykłych, prozaicznych (widok z pociągu, bójka w barze, sytuacja na stacji benzynowej, zbieranie jabłek) i spełnia się w konkluzji ujmującej sens przeżycia, bo też w tym przypadkowym i pozornie bezznaczeniowym inwentarzu budującym doświadczenie tzw. codzienności, potrafi poeta dostrzec inny porządek, ukrytą logikę spraw, wymiar bardziej uniwersalny – zespół praw kierujących i rządzących człowieczą egzystencją. Pojawia się tu zatem myśl o unicestwieniu jako naturalnym finale życia i o samounicestwieniu jako samowolnym tragicznym wyborze, refleksja mówiąca o czasowości wszelkiego istnienia, o utracie wartości, o ułomności świata i udrękach życia. Mimo że autor rozpoznaje rzeczywistość jako przestrzeń permanentnego i nieprzezwyciężalnego dramatu, jego wiersze wyzbyte są gwałtownych manifestacji emocjonalnych; jest to poezja powściągliwa, stoicka, zdystansowana wobec świata, który wprawdzie nie jest sojusznikiem człowieka, jest jednak jedynym obszarem, w którym może się on realizować również w sensie duchowym.Wiersze Jana Wacha, tak silnie zakorzenione w bezpośrednim doświadczeniu, w prywatnym przeżyciu, utkane z materii pamięci jednostkowej, eksponują również więź ze światem kultury - podejmują dialog z poezją XX wieku, skupiają zatem m.in. aluzje do słynnego Buta w butonierce Brunona Jasieńskiego (Ballada o śledziu), poprzez nobilitację rzeczy zwykłych (Beczka), składają swoisty hołd poetyckiemu światu Herberta, intensywnością przeżycia natury (Jesion runął dokładnie jak chciałem) przywodzą na myśl lirykę Roberta Frosta. Jednak nie tylko wspomniane tu odwołania zaświadczają o wartości i swoistym współistnieniu sztuki Jana Wacha z poezją współczesną. Artystyczność swego poetyckiego rzemiosła zaznacza autor również w inny sposób, np. budowaniem efektów dźwiękowych, jak ma to miejsce w wierszu Zrywanie jabłek przy pomocy dronu, natomiast głęboką poetycką samoświadomość – rozumienie ograniczeń językowego tworzywa, roli konwencji, możliwości poznawczych i autorskich kompetencji – dokumentuje Międzysłowiem.
Piotr Siemaszko
______________________
Kalendarz wydarzeń odbywających się w Bydgoszczy miej zawsze pod ręką dzięki aplikacji mobilnej (Android i iOS).
______________________
Informacje o wydarzeniach przesyłajcie na adres wydarzenia@visitbydgoszcz.pl
______________________
Bydgoskie Centrum Informacji nie ponosi odpowiedzialności za jakiekolwiek zmiany miejsc, godzin i dat wydarzeń.