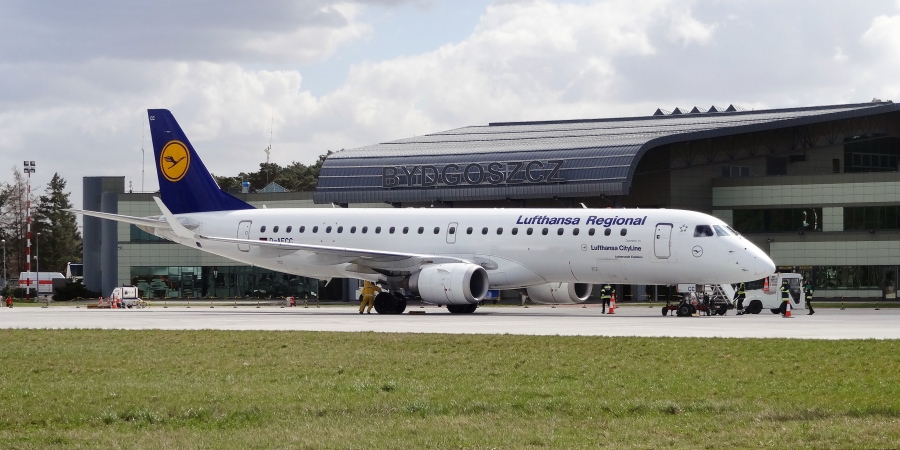 The Ignacy Jan Paderewski International Airport is located only 3.5 km south of the exact centre of Bydgoszcz. One can get conveniently to the airport by the expressway S5 and the bus line no. 80, which connects the airport with bus and railway stations.
HERE you can find the timetable of the bus line no. 80. In a modern passenger terminal – constructed in 2004 – almost 400,000 passengers are handled each year.
Airplanes fly to Bydgoszcz from Frankfurt, Birmingham, Dublin, Kiev, Dusseldorf, Warsaw, London and Glasgow. Details of the scheduled and charter flights can be found online at http://www.plb.pl/ and at telephone no. +48 52 365-47-00 (every day from 8.00 a.m. to 10.00 p.m.).