The Water Tram is a major tourist attraction in Bydgoszcz with

thousands of satisfied

tourists cruising every year. T

he trip on a water tram starts at Rybi Rynek.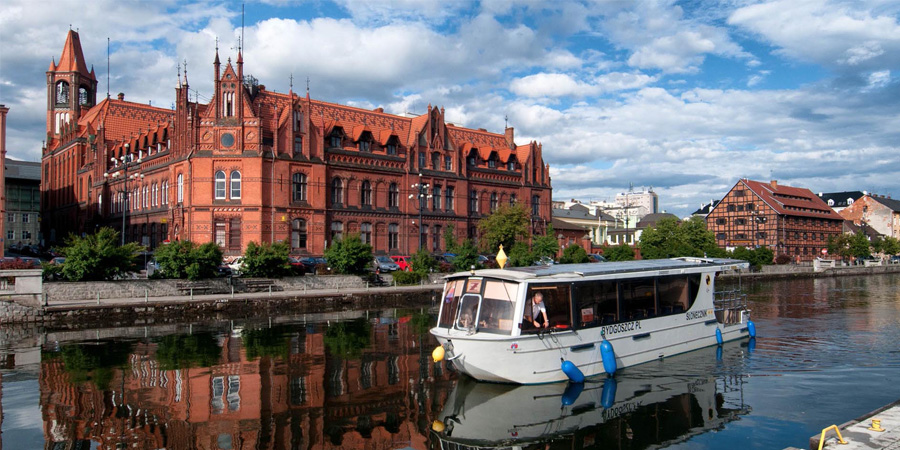 Routes:
Słoneczna (Sunny) - 60 min.
Staromiejska (Old Town) - 70 min.
Bydgoszcz looks the most beautiful from the river. The revitalized Mill Island, renovation of the boulevards on the Brda that is underway, historical hydrotechnical facilities on the Bydgoszcz Canal, can be best seen while taking a cruise by Water Tram. These water trams, called Słonecznik I and II, are modern and environmentally friendly vessels, powered by solar energy, which can carry 28 people on board.
When: Water trams operate daily in the summer season (launch dates to be confirmed), several times a day.
Tickets: are available online (see below) or at the tourist information centre at the Old Market Square
Before the planned trip, we recommend checking availability on the selected date online.
Where: Cruises start at Rybi Market (Rybi Rynek). There is the current timetable and information on routes, which changes occasionally depending on the situation on the waterway.
Price:
20 PLN / 15 PLN