Strażacki festyn rodzinny na Wyspie Młyńskiej
Gdzie?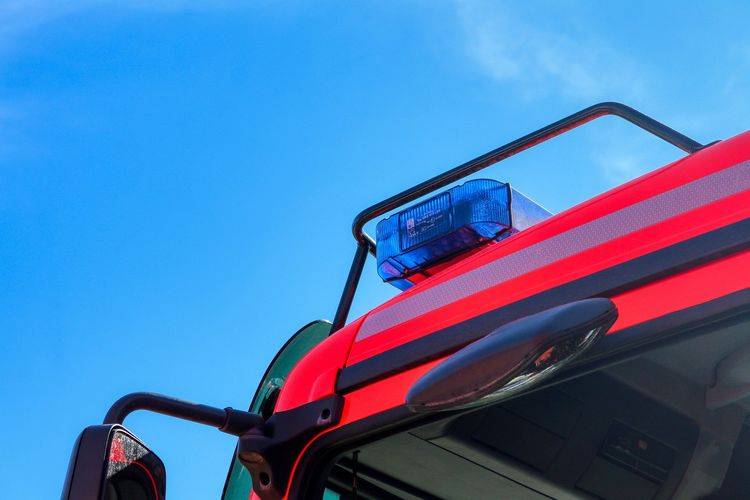 Pokazy ćwiczeń, gry i zabawy dla najmłodszych, wystawa sprzętu i pojazdów pożarniczych – to wszystko zobaczyć będzie można w sobotę, 7 maja na Wyspie Młyńskiej. Dzień Strażaka potrwa od godz. 12 do 17. Godzinę wcześniej zaplanowano przemarsz kolumny strażackiej z Placu Wolności do Starego Rynku. Wstęp jest wolny!
Co roku, w dniu św. Floriana (4 maja) strażacy mają swoje święto. Z tej okazji Państwowa Straż Pożarna przygotowała szereg atrakcji dla mieszkańców Bydgoszczy. W sobotę, 7 maja zaplanowano zarówno oficjalną część obchodów, jak i Strażacki Festyn Rodzinny.
W godzinach porannych (ok. 11.15) po mszy świętej zaplanowano przemarsz zwartej kolumny pododdziałów strażackich z Placu Wolności do Starego Rynku (ulicami: Gdańską, Mostową). Kolumnę będzie prowadził zabytkowy wóz strażacki z zaprzęgiem konnym.
Równo w południe na Starym Rynku będą trwać oficjalne uroczystości, ale także w tym samym czasie rozpocznie się festyn na Wyspie Młyńskiej. Potrwa on do godz. 17.00. W planie szereg atrakcji dla mieszkańców.
Wydarzenie będzie nie lada gratką dla najmłodszych, dla których zawód strażaka budzi ogromny podziw. Będzie to znakomita okazja do przybicia piątki ze strażakami, przymierzenia strażackiego hełmu, czy poznania wozu strażackiego od środka.
Na polanie zaprezentowane zostaną pojazdy pożarnicze od zabytkowych bryczek konnych po nowoczesne pojazdy. Dla dzieci gry i zabawy, wspinanie się po drabince speleo w asyście ratowników wysokościowych. Namiot z zadymieniem, pokazy ratownica medycznego z fantomami, stoiska innych służb oraz pokazy specjalne.
Godzinowy rozkład pokazów:
13.30 - pokaz ratownictwa technicznego
14.00 - pokaz zjazdu z kosza drabiny w wykonaniu ratowników wysokościowych
14.30 - pokaz podjęcia osoby poszkodowanej z brzegu w wykonaniu nurków
15.00 - pokaz ćwiczenia bojowego
15.30 - pokaz ratowania z łodzi
16.00 - pokaz nr 2 zjazdu z kosza drabiny w wykonaniu ratowników wysokościowych
Dzień Strażaka w Bydgoszczy organizowany jest z okazji 150-lecia Zawodowej Straży Pożarnej w Bydgoszczy oraz 30-lecia Państwowej Straży Pożarnej.
____________________
Kalendarz wydarzeń odbywających się w Bydgoszczy miej zawsze pod ręką dzięki aplikacji mobilnej (Android i iOS).
______________________
Informacje o wydarzeniach przesyłajcie na adres wydarzenia@visitbydgoszcz.pl
______________________
Bydgoskie Centrum Informacji nie ponosi odpowiedzialności za jakiekolwiek zmiany miejsc, godzin i dat wydarzeń.