II Bydgoski Dzień Banki Mydlanej
Gdzie?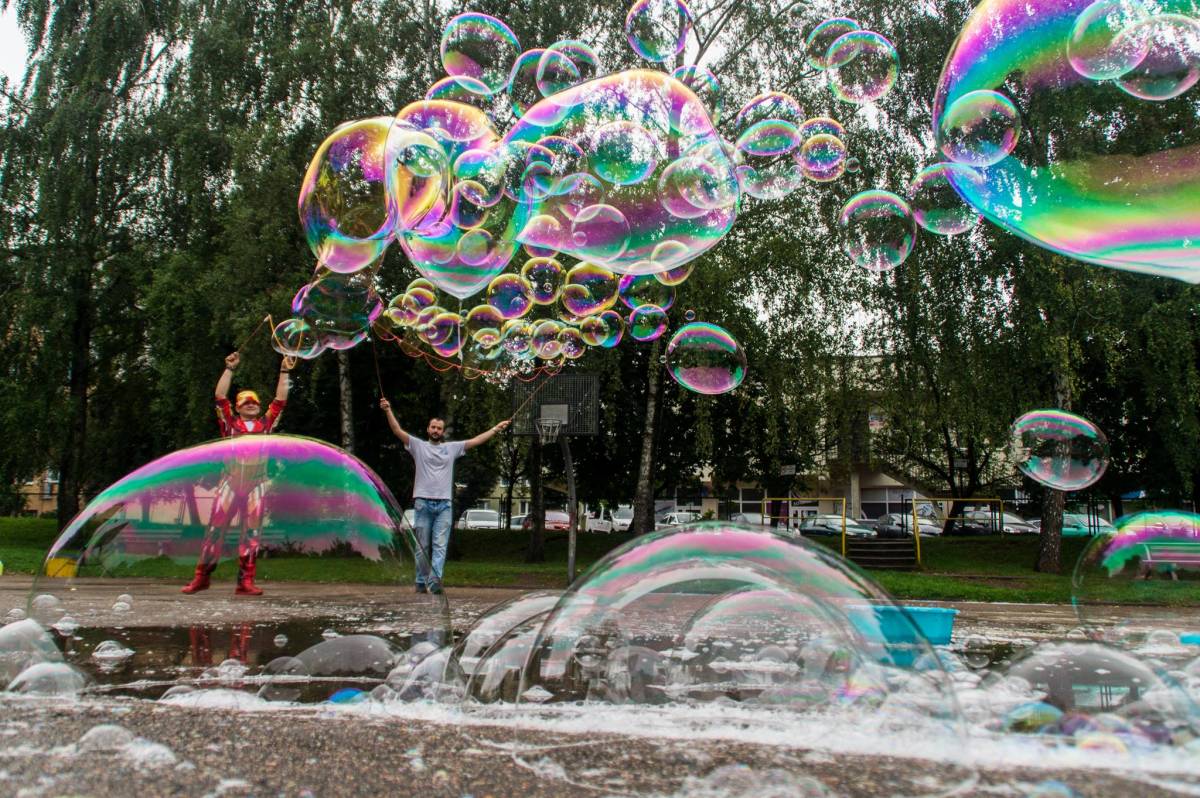 Informacje od Organizatora:
Zapraszamy wszystkich MIŁOŚNIKÓW BANIEK MYDLANYCH na wielkie święto w bajecznych klimatach. Nie będzie to byle jakie widowisko, a impreza w rozmiarze XXL! Gwarantujemy, że miliony baniek w barwach tęczy zawróci mieszkańcom w głowach! O tym wydarzeniu i przeżyciach niełatwo będzie zapomnieć. Maluchy i starszaki – to właśnie im szykujemy fenomenalną, dwugodzinną imprezę na świeżym powietrzu????️.
Stawiamy na aktywność, rozrywkę i wciągającą zabawę. To nasze wspólne święto baniek mydlanych. KAŻDE DZIECKO będzie miało okazję nie tylko stworzyć własne, bańkowe dzieła sztuki unoszące się w powietrzu, ale i przebić bańkę według własnego pomysłu.
Wszystkie chwyty dozwolone! Dziecięca wyobraźnia nie zna granic, a my dorośli z przyjemnością weźmiemy udział w tym mega widowisku.
Chętni poczują również magię zamknięcia w gigantycznej bańce.
Macie od nas aż 200 litrów płynu do baniek! Wystarczy więc dla każdego. Bańki mydlane to uśmiech na twarzach najmłodszych i radość w sercach dorosłych.
Razem z pomocą dzieci my – a więc Słupskie Bańki Mydlane – zrobimy istne zatrzęsienie w Bydgoszczy. 100, 500, 1000 baniek mydlanych na niebie? Nie! Tym razem stawiamy na miliony!
Zapamiętajcie!
Bańkowe widowisko przypada na dzień 21 maja 2022 roku. Odbędzie się na Wyspie Młyńskiej .
Startujemy o 14 30. To najlepszy czas i miejsce na spotkanie się i zabawę w mistrzowskim stylu. Z pomocą małych marzycieli odmienimy niebo i nastroje wszystkich mieszkańców.
II Bydgoski Dzień Baniki Mydlanej na zawsze zapisze się na kartach historii tego klimatycznego miasta. Możemy na Was liczyć? Każda para rąk się przyda. Na całkowicie darmowej, bańkowej imprezce nie może zabraknąć żadnego fana dobrej zabawy!
____________________
Kalendarz wydarzeń odbywających się w Bydgoszczy miej zawsze pod ręką dzięki aplikacji mobilnej (Android i iOS).
______________________
Informacje o wydarzeniach przesyłajcie na adres wydarzenia@visitbydgoszcz.pl
______________________
Bydgoskie Centrum Informacji nie ponosi odpowiedzialności za jakiekolwiek zmiany miejsc, godzin i dat wydarzeń.