VI Wariacyjny Turniej Rycerski
Gdzie?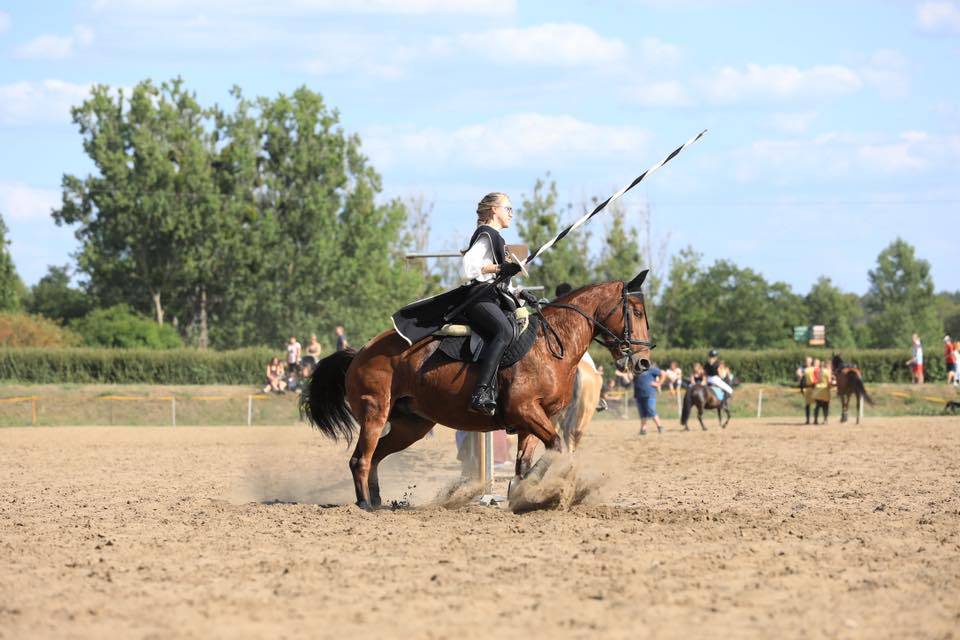 Informacje od Organizatora:
Przenieście się z nami do czasów średniowiecza, gdzie udział w potyczkach rycerskich stawiać będą rycerze i białogłowe na swych dzielnych rumakach.
Zapraszamy na VI Wariacyjny Turniej Rycerski!
Rozpoczynamy 06.08.2022 godz: 15:00
Turniej główny składać się będzie z 4 konkurencji po 2 nawroty, co by sprawiedliwe dla wszystkich było!
Przed nimi będzie:
- Uderzenie w Saracena
- Nanizanie pierścienia 10cm
- Zbieranie chusty z ziemi
- Zbieranie 5 pierścieni 20cm z szubieniczek
to wszytko w pełnym galopie i pod presja czasu!
Po zmaganiach zasłużona biesiada przy ognisku, gry i zabawy do białego rana!
Nam jeszcze nie mało drugiego dnia turnieju 07.08.2022 godz: 10:00
potykać się będą nasi najdzielniejsi młodzi rycerze!
Tym razem podniesiemy im poprzeczkę
2 nawroty po 4 konkurencje!
- Najazd na Saracena
- Zbieranie pierścienia 20cm z Saracena
- Zbieranie 3 pierścieni 20cm z szubieniczek
- Cięcia jabłka
Tak! To wszytko w galopie!
Na koniec najprzyjemniejsze!
Nagrodzimy najdzielniejszych, najszybszych i najzwinniejszych!
Nie może Was zabraknąć!
Przybywajcie wstęp WOLNY!
Dla wszystkich uczestników mamy dobra wiadomość!
Na turnieju będzie nasza niezastąpiona fotograf Marta Kamińska
https://www.facebook.com/lisikadr/
Wszystkich chętnych którzy chcą znaleźć się w obiektywie Lisiego Kadru zachęcam do zgłaszania się we wiadomości prywatniej do Marty!
Miejsce zmagań dobrze Wam znane, gościć nas będzie piękny Ośrodek Rekreacji Konnej "Pod Aniołami" w Myślęcinku!
______________________
Kalendarz wydarzeń odbywających się w Bydgoszczy miej zawsze pod ręką dzięki aplikacji mobilnej (Android i iOS).
______________________
Informacje o wydarzeniach przesyłajcie na adres wydarzenia@visitbydgoszcz.pl
______________________
Bydgoskie Centrum Informacji nie ponosi odpowiedzialności za jakiekolwiek zmiany miejsc, godzin i dat wydarzeń.