130. rocznica urodzin Wandy Niedziałkowskiej-Dobaczewskiej
Gdzie?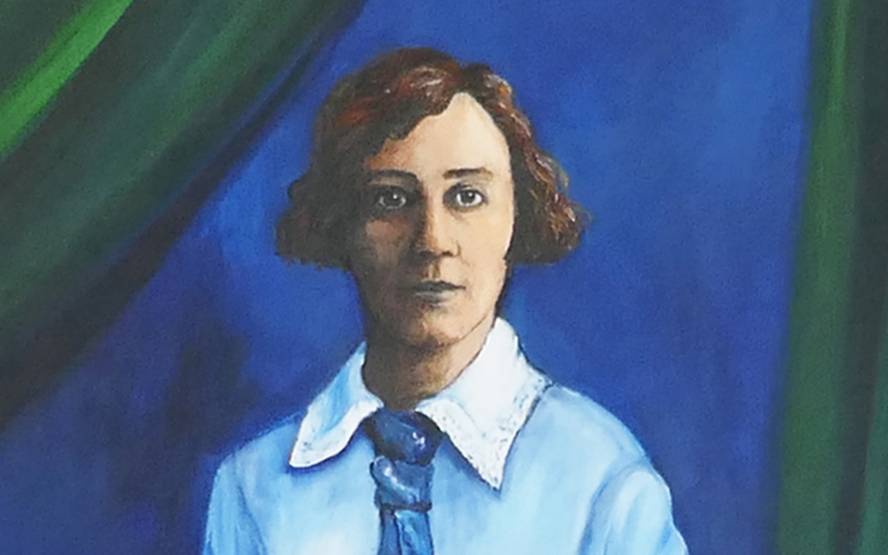 Informacje od Organizatora:
130. rocznica urodzin Wandy Niedziałkowskiej-Dobaczewskiej
Zapraszamy na spotkanie poświęcone Wandzie Niedziałkowskiej-Dobaczewskiej z okazji 130. rocznicy urodzin. W programie m.in. wspomnienia wnuczki pisarki – Heleny Skonieczki, poetki, eseistki, animatorki kultury. Wstęp wolny.
Wanda Niedziałkowska-Dobaczewska (ur. 24.08 1892 r. w Twerze, zm. 23.11 1980 r. w Żninie) – pisarka, poetka, publicystka, autorka sztuk dla teatrów kukiełkowych oraz animatorka kultury. Przed II wojną światową prowadziła intensywną działalność polityczną i kulturalną, pełniąc funkcję wiceprezeski Związku Zawodowym Literatów w Wilnie. Współpracowała z rozgłośnią wileńską Polskiego Radia oraz czasopismami. W czasie okupacji była więziona (lata 1940–1945) w obozie koncentracyjnym Ravensbrück. Po wojnie pracowała w warszawskiej Bibliotece Narodowej, w
Toruniu była kierownikiem literackim teatru lalkowego "Baj Pomorski". Działała w Związku Literatów Polskich, pisała także recenzje do czasopism "Arkona" i "Pomorze". W 1951 r. zamieszkała w Żninie i do końca życia napisała wiele powieści tematycznie związanych z Pałukami.
Jednym z najważniejszych dzieł w dorobku pisarki, była wydana w 1946 roku książka "Kobiety z Ravensbrück" – powojenna powieść oparta na jej własnych przeżyciach wojennych.
Fragment: "– Tyle niebezpieczeństw czyha na każdym kroku, że jedna groźba mniej, jedna więcej doprawdy nie ma już znaczenia. Co się martwić o dalszą przyszłość? Na razie unikajmy codziennych niebezpieczeństw. (…) Pierwszy warunek przetrwania: nie przejmować się niczym zbyt głęboko". – pisze nr P 5068, czyli Wanda Niedziałkowska-Dobaczewska, w opowieści Kobiety z Ravensbrück.
Późniejsza twórczość Niedziałkowskiej-Dobaczewskiej skierowana była głównie do najmłodszych czytelników. W 1959 roku ukazało się opowiadanie dla dzieci "Złota Studzienka". Chętnie pisała również o historii Pałuk. W 1960 roku opublikowany został "Człowiek, który został diabłem" (o słynnym nie tylko w Żninie Mikołaju Nałęczu), za którą to powieść Wanda Niedziałkowska-Dobaczewska otrzymała nagrodę w konkursie Wydziału Kultury Wojewódzkiej Rady Narodowej w Bydgoszczy i Wydawnictwa Morskiego. Inne jej znane dzieła to m.in. "Korzenie", "Nikt nie jest winien", "Niedzisiejsi", "Społeczeństwo nie z tej ziemi". Z kolei w roku 1964 napisała sztukę "Jagiełło w Żninie", która została wystawiona z okazji 700-lecia tego miasta. Za tę pracę została uhonorowana Odznaką Tysiąclecia Państwa Polskiego.
______________________
Kalendarz wydarzeń odbywających się w Bydgoszczy miej zawsze pod ręką dzięki aplikacji mobilnej (Android i iOS).
______________________
Informacje o wydarzeniach przesyłajcie na adres wydarzenia@visitbydgoszcz.pl
______________________
Bydgoskie Centrum Informacji nie ponosi odpowiedzialności za jakiekolwiek zmiany miejsc, godzin i dat wydarzeń.