"Wspomnienie o Ryszardzie Riedlu" - Sebastian Riedel & CREE
Gdzie?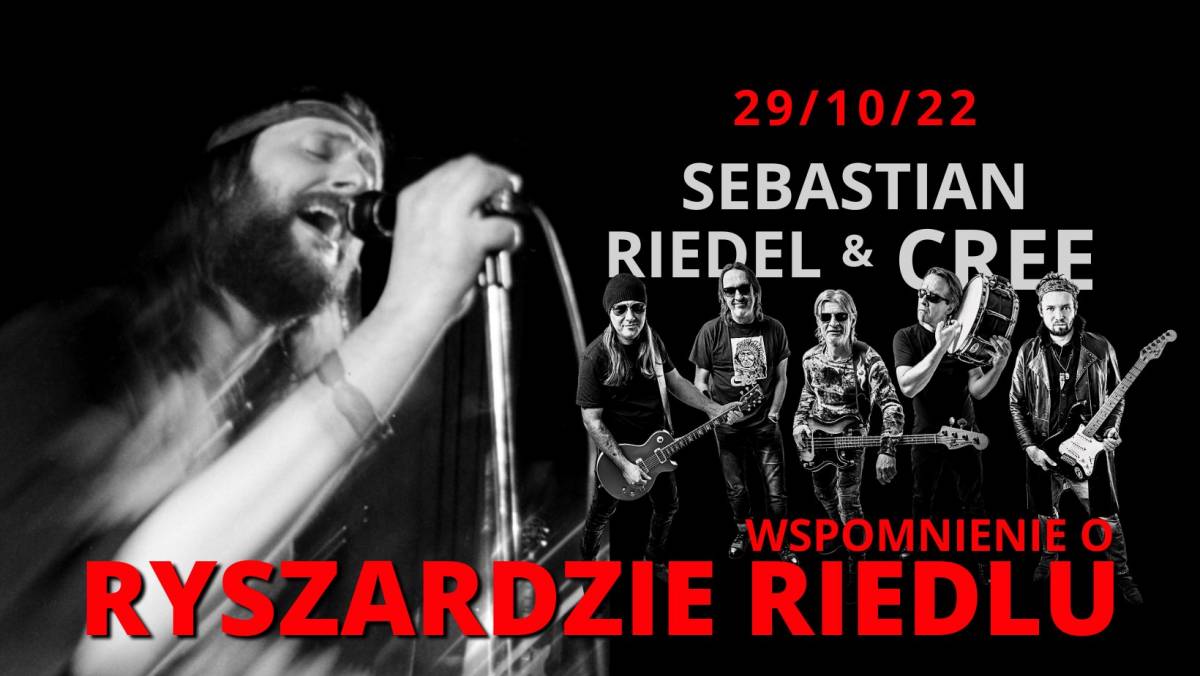 Informacje od Organizatora:
Już 29 października zapraszamy na koncert "Wspomnienie o Ryszardzie Riedlu" - Sebastian Riedel & CREE
Otwarcie: 18:00
Koncert: 20:00
Bilety —>
https://goingapp.pl/.../cree-bydgoszcz.../pazdziernik-2022
https://bkb.pl/78151-84556
I Pula - 89 zł
II Pula - 99 zł
W całej Polsce zespół zagrał z tym projektem około 100 świetnie przyjętych, znakomitych pod względem frekwencji, koncertów i ze względu na tak duże zainteresowanie postanowił przedłużyć trasę "Wspomnienie o Ryszardzie Riedlu".
Na setlistę koncertów "Wspomnienie o Ryszardzie Riedlu" składają się nieśmiertelne klasyki Dżemu z lat, kiedy przed mikrofonem stał Ryszard Riedel, a także autorskie kompozycje "Sebastian
Riedel & Cree" z bogatego okresu 28 lat nieprzerwanej działalności.
Cree to esencja rockowej muzyki, pełnej żywej energii, którą muzycy znakomicie potrafią oddać na koncertach. Doceniają to ich widzowie, a także media, co potwierdzają chociażby słowa opublikowane na łamach pisma "Teraz Rock", autorstwa Marcina Gajewskiego:
"Bastek to również świetny wokalista. I doprawdy niesamowite, jak
zaśpiewał Dżemową klasykę: nie zmieniając oryginalnych linii
melodycznych, interpretował wielkie kompozycje po swojemu. I niemal tak
samo żarliwie, co Rysio. I tu już nikt nie powie, że owe teksty są mu obce, że nie jest w nich autentyczny. On też to wszystko przeżył, choć z innej perspektywy. Jest naturalnym dziedzicem tych tekstów, tych emocji, tych fraz..."
____________________
Kalendarz wydarzeń odbywających się w Bydgoszczy miej zawsze pod ręką dzięki aplikacji mobilnej (Android i iOS).
______________________
Informacje o wydarzeniach przesyłajcie na adres wydarzenia@visitbydgoszcz.pl
______________________
Bydgoskie Centrum Informacji nie ponosi odpowiedzialności za jakiekolwiek zmiany miejsc, godzin i dat wydarzeń.