Paweł Domagała - Narnia Tour
Gdzie?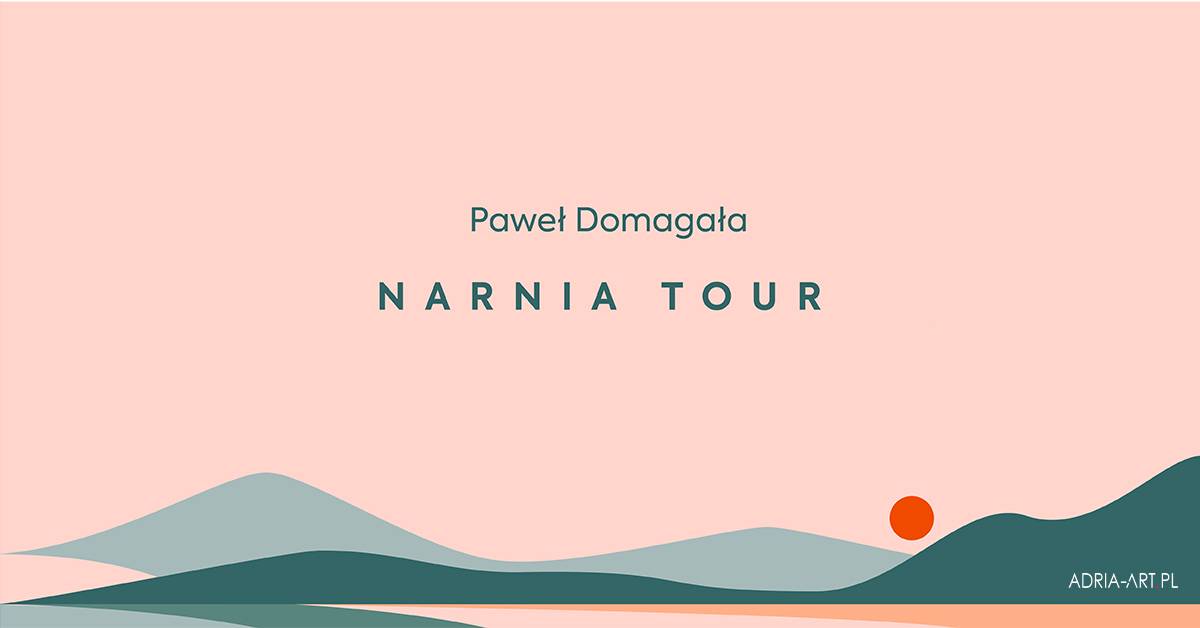 Informacje od Organizatora:
Już 13 marca 2023 roku Paweł Domagała wraca do Bydgoszczy raz jeszcze zaprezentować materiał z nowej płyty podczas koncertu "Narnia Tour na Bis"! Na koncercie usłyszymy materiał z nowej płyty nawiązującej do "Opowieści z Narnii" C. S. Lewisa, która ukazała się 18 listopada 2022 roku. Z tej okazji artysta wyruszył w wielką trasę koncertową pt. "Narnia Tour", na której prezentuje publiczności nowe piosenki.
"Narnia" jest czwartym albumem Pawła Domagały. Krążek poprzedziły trzy single: "Łe Łe" oraz "Dzieci u dziadków" i "Po co ten krzyk". Artysta zaprosił do współpracy Łukasza Borowieckiego, który współtworzył muzykę w "Narnii". Wcześniejsze płyty artysty: "Opowiem Ci o mnie" i "1984" pokryły się platyną, natomiast album pt. "Wracaj" pokrył się złotem.
Nowa płyta to bardzo osobista podróż, będąca rodzajem pamiętnika. Artysta podkreśla, że album jest "o szukaniu w sobie takiego miejsca, które jest tylko nasze i do którego uciekamy, gdy jest nam źle". To opowieść pełna wiary w to, że każdy z nas ma w sobie tytułową "Narnię", w której może rządzić dobro. Jak mówi sam autor: "To na pewno dla mnie płyta najbardziej osobista i najbardziej terapeutyczna. Płyta, która mnie w jakimś sensie uratowała, bo praca nad »Narnią« była równocześnie pracą nad sobą" – opowiada wokalista.
Paweł Domagała zagra dla nas magiczne koncerty na trasie "Narnia Tour" w 2022 i 2023 roku. To wyjątkowa okazja, by usłyszeć Pawła Domagałę w nowym repertuarze i poczuć energię nowych piosenek na żywo. Bilety na koncerty Pawła Domagały i innych gwiazd polskiej sceny muzycznej są dostępne w naszym repertuarze.
______________________
Kalendarz wydarzeń odbywających się w Bydgoszczy miej zawsze pod ręką dzięki aplikacji mobilnej (Android i iOS).
______________________
Informacje o wydarzeniach przesyłajcie na adres wydarzenia@visitbydgoszcz.pl
______________________
Bydgoskie Centrum Informacji nie ponosi odpowiedzialności za jakiekolwiek zmiany miejsc, godzin i dat wydarzeń.