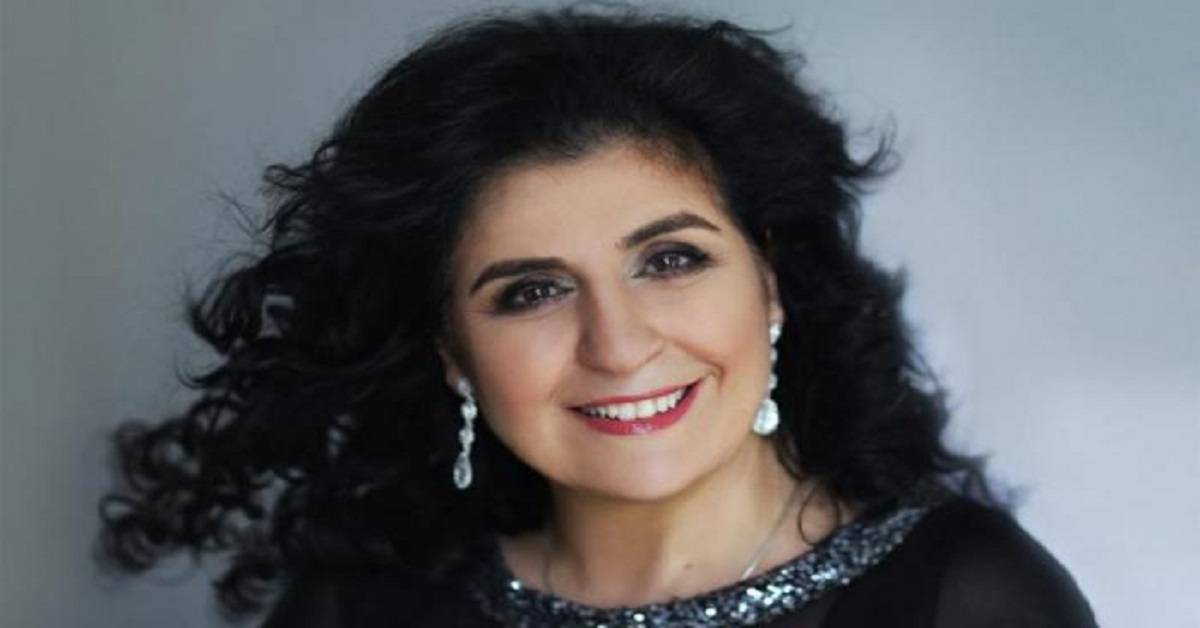 Informacje od Organizatora:
Zapraszamy Państwa na wyjątkowy koncert w wykonaniu Eleni z zespołem . Podczas koncertu usłyszymy największe przeboje takie jak: Miłość jak wino, Troszeczkę ziemi troszeczkę słońca, Tylko w Twoich dłoniach, Na wielka miłość oraz najnowsze kompozycje z płyty Statek do Pireusu. Piosenkarce będzie towarzyszył zespół w osobach: Kostas Dzokas,Aleksander Białous.
Eleni - jedna z najpopularniejszych piosenkarek na polskiej scenie muzycznej. Urodziła się w 1956 roku w Bielawie na Dolnym Śląsku. Z muzyka zetknęła się w dzieciństwie, gdyż pochodzi z rodziny o tradycjach artystycznych. Już w szkole średniej uczestniczyła aktywnie w życiu kulturalnym jako solistka zespołu "Ballada". Po egzaminie maturalnym w 1975 roku została zaangażowana do profesjonalnego zespołu Prometheus działającego przy Bałtyckiej Agencji Artystycznej BART w Sopocie. Jako solistka równolegle z występami na estradzie dokonywała nagrań radiowych i brała udział w licznych programach telewizyjnych. Pierwszą płytę długogrającą "Po słonecznej stronie życia" nagrała z zespołem Prometheus w 1977 roku. W 1980 roku nagrała swoją pierwszą solową płytę "Ty jak niebo, ja - jak obłok", która okazała się wielkim sukcesem i w 1982 roku doczekała się swojej anglojęzycznej wersji pt. "Lovers". Nagrała ponad 20 płyt w milionowych nakładach, zdobywając aż osiem "Złotych Płyt" oraz dwie "Platynowe Płyty" Wielokrotnie występowała na Krajowym Festiwalu Piosenki Polskiej w Opolu, brała udział w Festiwalu Piosenki Radzieckiej w Zielonej Górze oraz w Good News Festival w Częstochowie. Oprócz występów na większych krajowych scenach, koncertowała w wielu krajach Europy, a także w Stanach Zjednoczonych, Kanadzie i Australii. W swoim repertuarze posiada piosenki takich kompozytorów jak Kostas Dzokas, Aleksander Białous, Andrzej Ellmann, Krzesimir Dębski, Jarosław Kukulski, Piotr Kałużny, Jerzy Milian i Waldemar Parzyński, do których teksty napisali znakomici literaci Lech Konopiński, Nikos Chadzinikolau, Jacek Bukowski, Andrzej Kuryło, Janusz Kondratowicz, Magda Wojtaszewska czy Andrzej Sikorowski.
To wydarzenie zostało utworzone przez portal https://biletyna.pl - w razie pytań prosimy o kontakt: @biletyna.pl lub fb-inquiry@biletyna.pl
This event has been created by https://biletyna.pl - in case of questions please contact us: @biletyna.pl or fb-inquiry@biletyna.pl
____________________
Kalendarz wydarzeń odbywających się w Bydgoszczy miej zawsze pod ręką dzięki aplikacji mobilnej (Android i iOS).
______________________
Informacje o wydarzeniach przesyłajcie na adres wydarzenia@visitbydgoszcz.pl
______________________
Bydgoskie Centrum Informacji nie ponosi odpowiedzialności za jakiekolwiek zmiany miejsc, godzin i dat wydarzeń.