25 lat niewinności. Sprawa Tomka Komendy, reż. Jan Holoubek
Gdzie?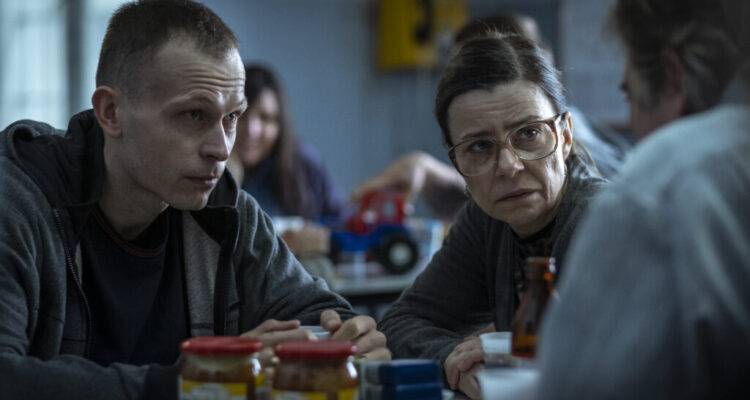 "25 lat niewinności. Sprawa Tomka Komendy" – debiut reżyserski Jana Holoubka – to poruszający dramat sensacyjny, oparty na prawdziwych wydarzeniach, którymi żyła cała Polska. To fabularna opowieść o życiu Tomasza Komendy – młodego mężczyzny niesłusznie skazanego na 25 lat więzienia za gwałt i zabójstwo nastolatki. Twórcy filmu podejmują próbę znalezienia odpowiedzi na do dziś nurtujące wszystkich pytania. Jak to mogło się wydarzyć? Dlaczego niewinny człowiek musiał aż 18 lat czekać w celi na sprawiedliwość?
Tomasz Komenda miał 23 lata, kiedy jego normalne życie zostało brutalnie przerwane. Z dnia na dzień został zatrzymany, wtrącony do więzienia i oskarżony o morderstwo. Kolejne ekspertyzy potwierdziły jego udział w zbrodni, a wszelkie dowody działały na jego niekorzyść. Przez blisko dwie dekady uwięzienia był bity, zastraszany, upokarzany i zdany tylko na siebie. W końcu, po 18 latach odsiadki, na jego drodze pojawili się prokuratorzy i policjant, którzy postanowili odkryć prawdę stojącą za zagadkową sprawą zatrzymanego.
Historia Tomasza Komendy była tematem głośnego, wyróżnionego nagrodą MediaTory reportażu TVN Grzegorza Głuszaka. Według badań przeprowadzonych przez Wirtualną Polskę o sprawie niesłusznie osadzonego w więzieniu mężczyzny usłyszało aż 89% Polaków i do dziś uchodzi ona za jedną z najbardziej niechlubnych kart w dziejach polskiego sądownictwa. "25 lat niewinności. Sprawa Tomka Komendy" to poruszająca opowieść o niezłomności ludzkiego ducha, wytrwałości oraz sile, jaka tkwi w rodzinie. Pełna napięcia i mocnych, wyrazistych postaci historia, stworzona według najlepszych zachodnich wzorców. Pokazująca nieznane wątki i rzucająca nowe światło na wydarzenia, które doprowadziły do skazania i uniewinnienia Komendy.
Za kamerą filmu stanął Jan Holoubek – zdobywca Grand Prix festiwalu "Młodzi i Film", autor głośnego i popularnego serialu "Rojst". Wyśmienitą obsadę aktorską współtworzą zdobywcy prestiżowych polskich nagród filmowych, m.in.: Agata Kulesza, Jan Frycz, Andrzej Konopka, Magdalena Różczka i Dariusz Chojnacki. Rolę Tomasza Komendy zagrał niezwykle utalentowany Piotr Trojan, mający na koncie udział w takich produkcjach, jak: "Chce się żyć" czy serial "Pułapka".
Zdjęcia do produkcji były kręcone we Wrocławiu, Warszawie i okolicach oraz Wałbrzychu i Zabrzu. Film "25 lat niewinności. Sprawa Tomka Komendy" powstał przy zaangażowaniu i pełnym wsparciu Tomasza Komendy i jego rodziny.
Bilety dostępne wyłącznie w kasie MCK. Rezerwacji można dokonać mailowo (rezerwacje@mck-bydgoszcz.pl) lub telefonicznie (52 325 55 55).
______________________
Kalendarz wydarzeń odbywających się w Bydgoszczy miej zawsze pod ręką dzięki aplikacji mobilnej (Android i iOS).
______________________
Informacje o wydarzeniach przesyłajcie na adres wydarzenia@visitbydgoszcz.pl
______________________
Bydgoskie Centrum Informacji nie ponosi odpowiedzialności za jakiekolwiek zmiany miejsc, godzin i dat wydarzeń.