Nawet rzeki szepczą - muzyczna premiera słuchowiska
Gdzie?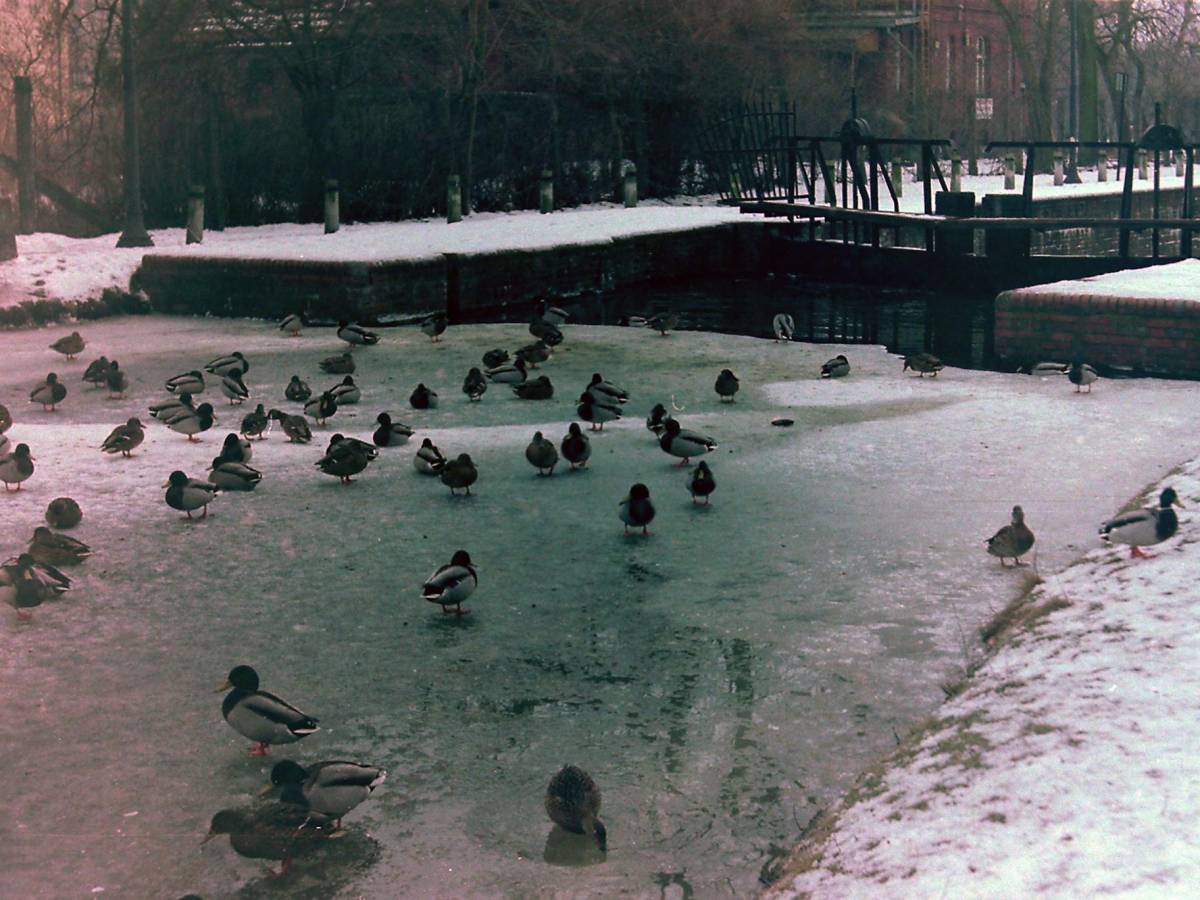 Informacje od Organizatora:
Serdecznie zapraszamy na premierę słuchowiska Nawet rzeki szepczą połączoną z koncertem!
Jest to wyjątkowa okazja by po raz pierwszy zapoznać się z efektem nowatorskiego projektu dźwiękowo-artystycznego.
W przytulnym wnętrzu Nowego Miejsca, wysłuchamy się we fragmenty dźwiękowego eseju, autorstwa Rafała Kołackiego, którego bohaterami stali się mieszkańcy i mieszkanki Bydgoszczy – ich życie bezpośrednio związane z bydgoskimi rzekami. Słuchowisko zostało stworzone dla wszystkich osób identyfikujących się z naszym miastem, a zaangażowanie uczestników pokazało, że warto podejmować podobne inicjatywy.
Podczas grudniowych warsztatów reporterskich Nawet rzeki szepczą spoglądaliśmy na miasto przez pryzmat otaczających je rzek. Dźwięk stał się dla nas głównym medium, opowiadającym o losach osób, których niemal całe życie związane jest wodą. Słuchowisko jest owocem naszych rozmów z bydgoszczanami i bydgoszczankami. To wspomnienia z dzieciństwa, pasje, praca oraz zaangażowanie społeczne ludzi, dla których wspólnym mianownikiem jest woda, w zależności od miejsca zamieszkania przybierająca postać Wisły, Brdy i Kanału Bydgoskiego.
Będzie to okazja do spotkania się z autorem i uczestnikami warsztatów oraz do podzielenia się własnymi wspomnieniami. Projekt powstał w oparciu o cykl spotkań edukacyjnych, które odbyły się w grudniu w Młynach Rothera w Bydgoszczy. Uczestnicy brali udział w spacerach dźwiękowych, ćwiczeniach praktycznych oraz spotkaniach z ciekawymi osobami, dla których woda stanowi ważny element życia codziennego.
O Wiśle opowiadali: Hanna Rzadkosz-Florkowska, Tomasz Błaszkiewicz, Damian Rączka.
O Brdzie i barce "Ella" opowiadali: Mariusz Krajczewski i Barbara Ziętara.
O Kanale Bydgoskim i miedzyńskich strumieniach opowiadała: Eulalia Ryszkowska.
W drugiej części spotkania odbędzie się koncert Rafała Kołackiego, który zaprezentuje materiał inspirowany brzmieniem wody. Dźwięki te stanowią bazę dla muzyki z gatunku dron music, minimal ambient.
Wydarzenie odbywa się w języku polskim.
Kiedy?
23.03.2023 r., godz. 19:00 – 20:00 (słuchowisko); godz. 20:00-21:00 (koncert)
Gdzie?
Nowe Miejsce w Młynach Rothera (wejście z tarasu od strony Wyspy Młyńskiej)
Dla kogo:
dla wszystkich
Cena:
bezpłatnie
Obwiązują zapisy!
Wejściówka na wydarzenie upoważnia do uczestnictwa zarówno w słuchowisku, jak i w koncercie.
______________________
Kalendarz wydarzeń odbywających się w Bydgoszczy miej zawsze pod ręką dzięki aplikacji mobilnej (Android i iOS).
______________________
Informacje o wydarzeniach przesyłajcie na adres wydarzenia@visitbydgoszcz.pl
______________________
Bydgoskie Centrum Informacji nie ponosi odpowiedzialności za jakiekolwiek zmiany miejsc, godzin i dat wydarzeń.