Dariusz Gzyra. Zbiór poszlak szowinizmu gatunkowego - wykład
Gdzie?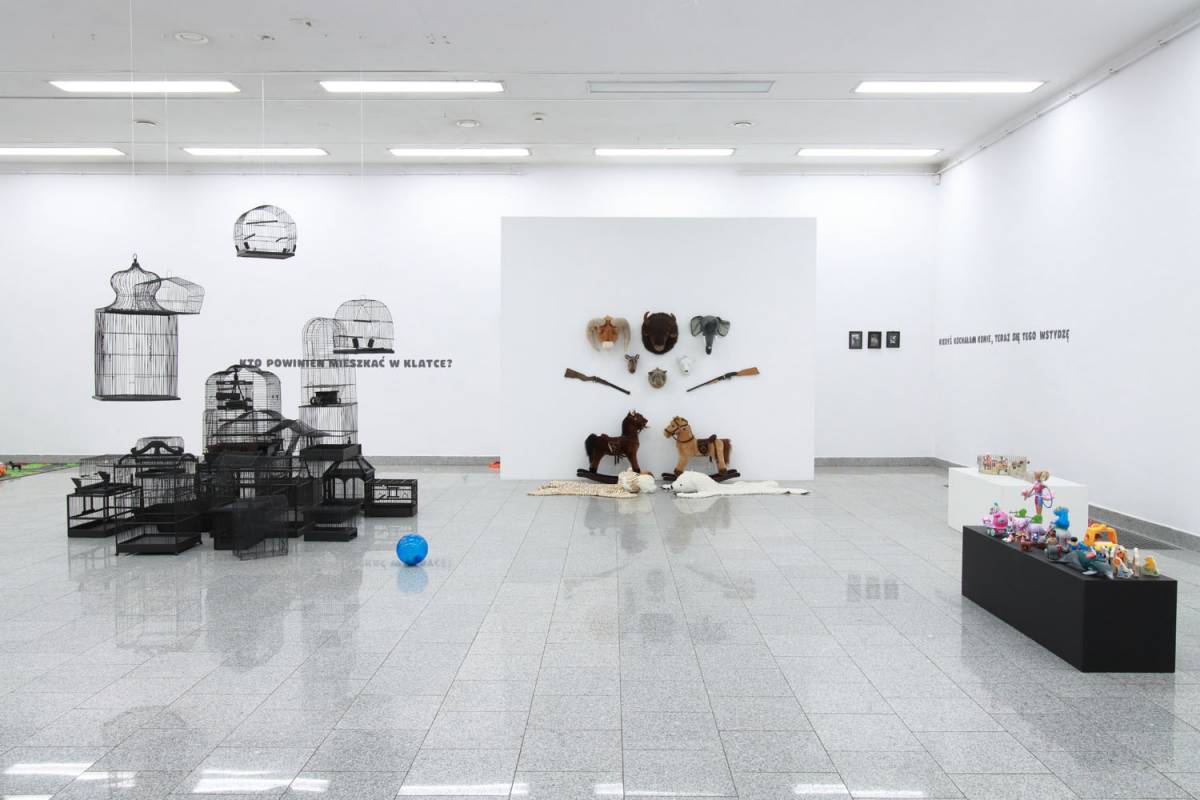 Informacje od Organizatora:
Zapraszamy na wykład towarzyszący wystawie Elwiry Sztetner "Ćwiczenia z empatii".
W niedawnym wywiadzie dla Krytyki Politycznej, zatytułowanym "Szukam dowodów zbrodni", Elwira Sztetner określiła swoją pracę – której efekty oglądamy między innymi w ramach wystawy "Ćwiczenia z empatii" – mianem detektywistycznej. Tym, czego szuka, są ślady zbrodni na zwierzętach. Przeszukuje codzienność, odnajdując przemoc również pośród pozornie niewinnych przedmiotów, mających służyć zabawie.
"Nie zobaczycie tam brutalnych obrazów, wykraczających ponad to, w czym uczestniczymy na co dzień. To całkiem znajomy świat i oswojona dominacja" – czytamy w opisie bydgoskiej wystawy "Ćwiczenia z empatii".
W trakcie prezentacji pójdę za tą myślą i poszukam łańcucha poszlak, wskazujących na powszechny i niemal doskonale oswojony szowinizm gatunkowy, skutkujący niewyobrażalną krzywdą pozaludzkich czujących zwierząt. Prezentacja jest efektem mojej detektywistycznej pracy na ulicach Warszawy i Bydgoszczy. Pokażę serię zdjęć, pokazujących wyłącznie niespektakularne przykłady. Takie, które większość mija bez reakcji zdziwienia, kontrowersji i troski.
Dariusz Gzyra – filozof, publicysta, działacz społeczny. Autor książki "Dziękuję za świńskie oczy. Jak krzywdzimy zwierzęta" (Wydawnictwo Krytyki Politycznej 2018), po jej wydaniu zgłoszony do nagrody Paszporty POLITYKI. Wykładowca na wydziale Artes Liberales Uniwersytetu Warszawskiego na kierunku antropozoologia. Członek Polskiego Towarzystwa Etycznego. Redaktor działu etyka praw zwierząt rocznika naukowego "Zoophilologica. Polish Journal of Animal Studies". Weganin od 1999 roku.
____________________
Kalendarz wydarzeń odbywających się w Bydgoszczy miej zawsze pod ręką dzięki aplikacji mobilnej (Android i iOS).
______________________
Informacje o wydarzeniach przesyłajcie na adres wydarzenia@visitbydgoszcz.pl
______________________
Bydgoskie Centrum Informacji nie ponosi odpowiedzialności za jakiekolwiek zmiany miejsc, godzin i dat wydarzeń.