Spotkanie poetyckie z Aliną Rzepecką pt. Cień pamięta
Gdzie?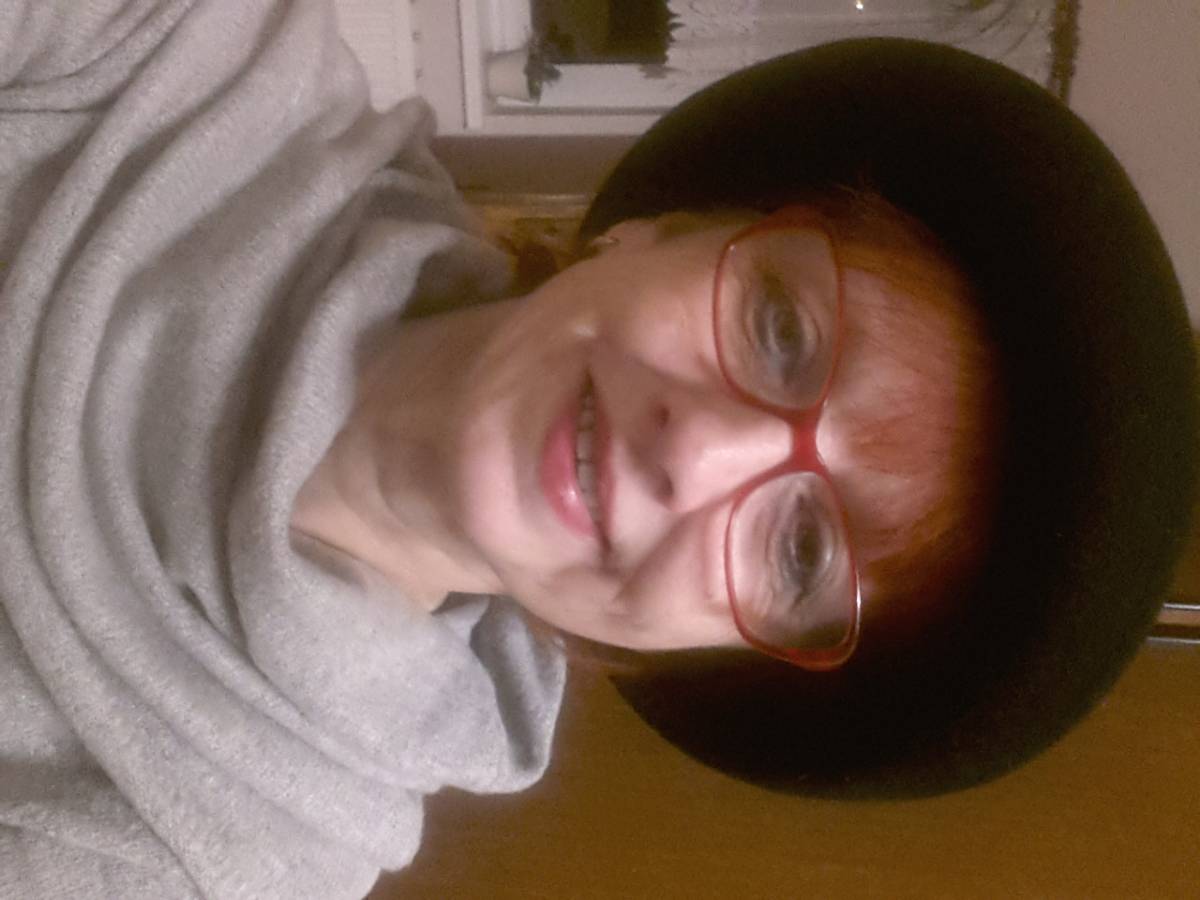 Alina Rzepecka ur. 15.01.1960 w Lipnicy. Ukończyła matematykę na WSP Bydgoszcz oraz studia podyplomowe matematyka z informatyką. Należy do SPP, RSTK Bydgoszcz, Grupa Literacka Dysonans Wrocław, Gdański Klub Poetów. Laureatka wielu konkursów poetyckich, m.in.: Złoty Konik Morski w Świnoujściu 2009 i 2011. Otrzymała nagrody i wyróżnienia: II miejsce w Ogólnopolskim Konkursie "O Laur Opina" w Opinogórze 2011, II miejsce w Konkursie Poezji Ekologicznej w Barcinie 2018, I miejsce w konkursie jednego wiersza "O dym Białej Lokomotywy" 2018 w Kotli, I miejsce w Konkursie Literackim "Jak mnie kochasz" Głogów 2021. Autorka trzech książek poetyckich: Bezsenność (Wrocław 2004), Oswajanie snów ( Bydgoszcz 2014) i Punkty styczności ( Bydgoszcz 2018). Autorka wielu tekstów piosenek. Współautorka almanachów, wieloletnia opiekunka utalentowanej literacko młodzieży. Odznaczona Medalem Jakuba Wojciechowskiego za działalność na rzecz kultury.
Jednym z wyróżników poezji Rzepeckiej jest esencjonalny język. Mamy tu do czynienia ze znaczną kondensacją słów i znaczeń. Poetka jest niezwykle precyzyjna – widać, że matematyczne wykształcenie odcisnęło na jej poezji znak, ale "królowa nauk" to nie jest jedyny żywioł poetki. Rzepecka chętnie pisze o przeszłości. Pretekstem do tego będzie przywołanie historii rodzinnej. W Punktach styczności, ze skrupulatnością archiwisty – porządkuje stare fotografie i listy. Podmiot liryczny zabierze nas w podróż na Wołyń, który w czasie okupacji niemieckiej stał się miejscem dramatycznych wydarzeń. Rzepeckiej za pomocą prostych słów udaje się zbudować odpowiednie napięcie, przedstawić losy ludzi, których życie zawisło na włosku.
Rzepecka jawi się też jako bystra obserwatorka rzeczywistości. Codzienność jest ważnym tematem jej twórczości. Miesza się w nich bogactwo smaków i zapachów. Chciałoby się, żeby niektóre z tekstów były dłuższe, ale poetka jest nadzwyczaj konsekwentna i nie rozwija się za bardzo, tak jakby zawsze dokładnie wiedziała, kiedy musi przejść do puenty.
Bartłomiej Siwiec
Punkty styczności" stanowią, zapoczątkowaną w debiutanckiej książce pt. "Bezsenność", kontynuację motywów: drzew, snów, aniołów i Boga. Bohaterka współistnieje w tym świecie, czerpie z niego siłę, wiarę i doświadczenie. One też nadają indywidualny charakter poezji Rzepeckiej. W trzecim tomie ponownie ożywają rodzinne opowieści z dawnych lat. Wydaje się, że losy przodków głęboko wrastają w świadomość poetki, wiersze ocalają pamięć o nich.
Są w ostatniej książce Aliny Rzepeckiej tematy nowe, odwołujące się do żywota Świętego Antoniego, biografii Vincenta van Gogha i bydgoskiego artysty Jerzego Puciaty. Jednak najbardziej emocjonalne zdają się być wiersze przybierające formę pierwszoosobowego zapisu z pobytu podmiotu lirycznego w zamkniętym oddziale psychiatrycznym. Obrazowe dłuższe frazy przywołują obrazy i myśli osoby niezrównoważonej psychicznie, a jednak boleśnie przeżywającej rozstanie z rodziną, zmagającej się z lękiem i samotnością. Także inne liryki ( Bilet, Motyw muzyczny) są wyrazem troski o los człowieka. Ten drugi stanowi przejmującą relację z ostatnich chwil życia szesnastolatka. To wiersze wstrząsające. Nie pozostawiają czytelnika obojętnym. Autorka osiąga efekt realizmu poprzez rezygnację z poetyckości języka na rzecz jego naturalnej potoczności.
Małgorzata Grajewska
____________________
Kalendarz wydarzeń odbywających się w Bydgoszczy miej zawsze pod ręką dzięki aplikacji mobilnej (Android i iOS).
______________________
Informacje o wydarzeniach przesyłajcie na adres wydarzenia@visitbydgoszcz.pl
______________________
Bydgoskie Centrum Informacji nie ponosi odpowiedzialności za jakiekolwiek zmiany miejsc, godzin i dat wydarzeń.