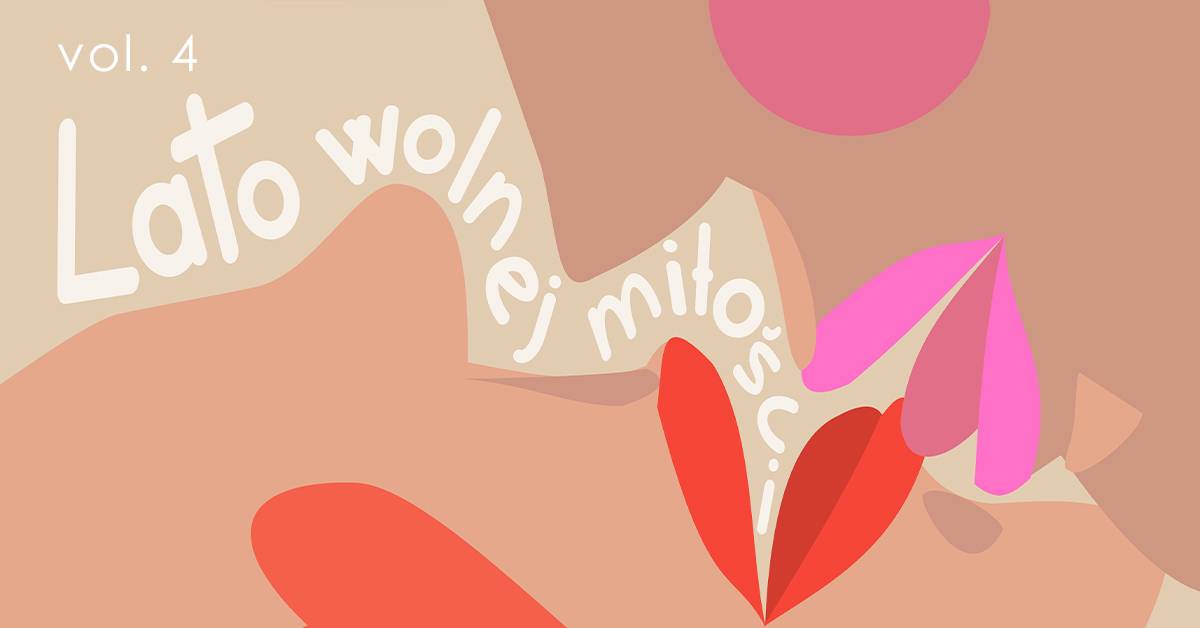 W dniach 26-28 sierpnia, bydgoszczanie otrzymają sporą dawkę edukacji seksualnej i antydyskryminacyjnej. Nie zabraknie wydarzeń artystycznych i spotkań z młodymi twórcami.
Sytuacja osób LGBT+ w Polsce jest trudna. Organizatorki Lata Wolnej Miłości chcą, aby głos społeczności został zauważony. Dlatego w przeciwieństwie do poprzednich, "podwórkowych" edycji, w tym roku będą działać w samym sercu Bydgoszczy, w Młynach Rothera.
Lato Wolnej Miłości. Program wydarzeń
Piątek, 26.08
Wernisaż wystawy Karoliny Jackowskiej z udziałem Duma Magazyn | Młyny Rothera, 17:00
"Siostrzeństwo – od idei do praktyki" – wnioski z badań | Marta Majchrzak i Sandra Frydrysiak | Młyny Rothera, 18:00
"Cała siła jaką czerpię na życie" – czytanie performatywne i rozmowa z osobami autorskimi pamiętników | Młyny Rothera,19.30
DRAG SHOW Quiz o miłości w popkulturze | House of the Bills | Bydgoskie Centrum Sztuki – ul. Jagiellońska 47, 21:00
Sobota, 27.08
"Nie wszyscy pójdziemy do raju" – spotkanie z Olgą Górską | Młyny Rothera, 14:00
Lekarki Pro Abo – rozmowa o aborcji w polskich szpitalach | Młyny Rothera, 16:00
Sisters not cisters – feminizm i siostrzeństwo w kontekście transpłciowości | Młyny Rothera, 18:00
PERFORMANCE MUZYCZNY | Magda Dubrowska | MCK, 21:00
AFTER PARTY – Queerowy dancing bez napinki | MCK, 22:00
Niedziela, 28.08
Spotkanie autorskie z Anną Adamowicz | Młyny Rothera, 12:00
OPEN MIC – żywa poezja o siostrzeństwie i miłości | Młyny Rothera, 13:00
Pokaz filmu "My dwie" i dyskusja o seksualności seniorów | dr Magdalena Grabowska i Bogna Kowalczyk | MCK, 15:00
Siostrzeństwo – praktyka – dyskusja w formie "kręgu", zamknięcie festiwalu | Młyny Rothera, 18:30
Warsztaty – obowiązują zapisy na latowolnejmilosci@gmail.com
Bogna Kowalczyk – warsztat z ustanawiania zdrowych granic w relacjach – w tytule mejla wpisz "GRANICE"
Jakub Hartung-Wójciak – warsztat o transpłciowości – "Jak dobrze wspierać?" – w tytule mejla wpisz "DOBRE WSPARCIE"
______________________
Kalendarz wydarzeń odbywających się w Bydgoszczy miej zawsze pod ręką dzięki aplikacji mobilnej (Android i iOS).
______________________
Informacje o wydarzeniach przesyłajcie na adres wydarzenia@visitbydgoszcz.pl
______________________
Bydgoskie Centrum Informacji nie ponosi odpowiedzialności za jakiekolwiek zmiany miejsc, godzin i dat wydarzeń.