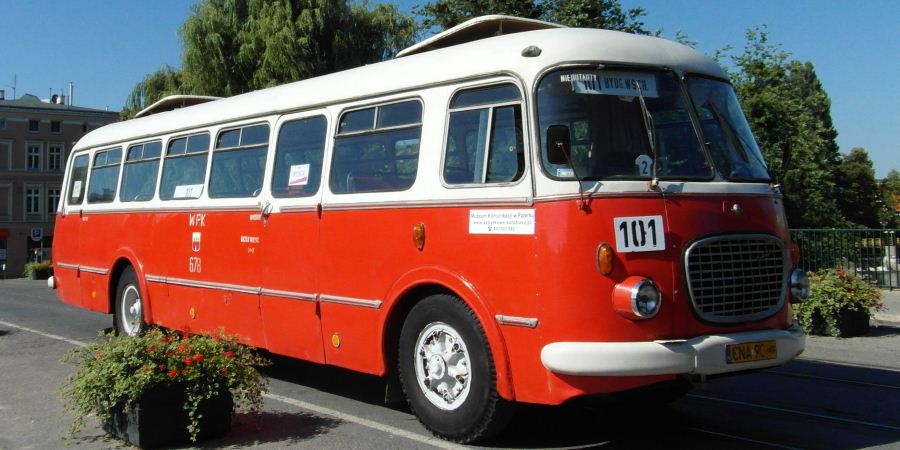 For those who feel better on land than on water, Bydgoszcz offers trips by a historical, hundred year old tram, Herbrand or Red eNka made in the 1960s. Those who like the atmosphere of Communist Poland will enjoy a ride by "Ogórek" (cucumber), which is our immortal bus Jelcz 043.
Jelcz buses, called colloquially "Ogórki", travel on two routes. No. 100 goes to Myślęcinek, which is the biggest municipal park in Poland. Route 102 runs from the Old Town to Exploseum. The main stop of "Ogórek" is near the old market square and is marked with a retro information post.
The old bimbas (trams) "Herbrand" and Red eNka travel on a special tourist line No. 0 from Rycerska to Las Gdański (Myślęcinek). Great fun for children is a trip by Herbrand, made in Cologne in 1898, with open balconies and the driver dressed in a stylish uniform.
When: on Saturdays and Sundays during the vacation season (July-August). The current timetable and route map are available at www.zdmikp.bydgoszcz.pl in the bookmark Timetable (timetable for special lines is available only during the season).
Due to the ongoing epidemic of the coronavirus trips by buses called "Ogórki" in 2020 will not be launched