Kino plenerowe nad Balatonem - Minari
Gdzie?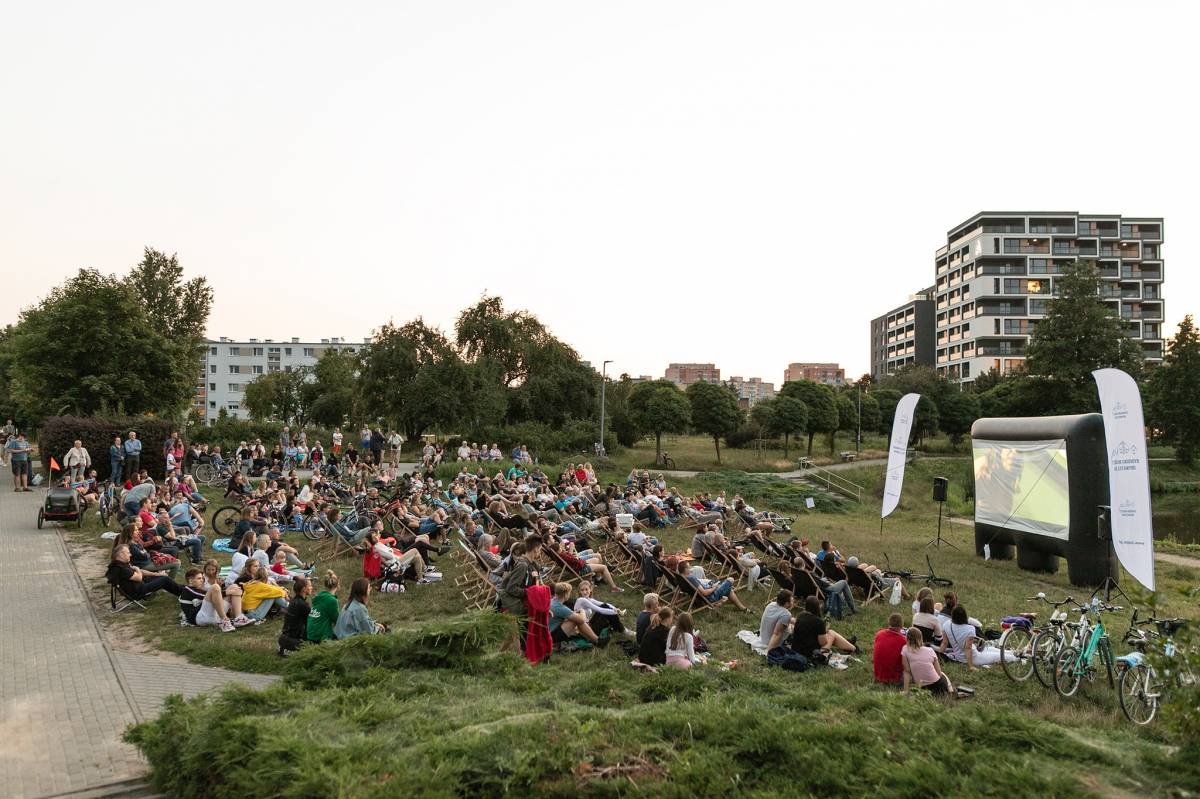 Informacje od Organizatora:
Nad Balatonem znowu filmowo!
Po rocznej przerwie, wracają nad bydgoski Balaton wieczorne pokazy kinowe. Pierwszy seans już w piątek (08.07). Mieszkańców Bartodziejów czeka aż siedem kinowych wieczorów. Jest to kolejna edycja kina plenerowego realizowana, dzięki Bydgoskiemu Budżetowi Obywatelskiemu.
Kino plenerowe nad Balatonem w roku 2021 okazało się prawdziwym hitem. Mieszkańcy Bartodziejów licznie uczestniczyli w pokazach. Nic więc dziwnego, że zdecydowali się oddać swój głos w Bydgoskim Budżecie Obywatelskim na kontynuację tego projektu w roku 2022. Pierwszy pokaz tegorocznej edycji odbędzie się już w piątek 8 lipca.
Organizator podobnie jak w zeszłym roku zapewni komfortowe warunki odbioru filmu. Duży dmuchany ekran, mocny projektor, profesjonalne nagłośnienie i sto leżaków plażowych. To wszystko czekać będzie co piątek na plaży nad Balatonem pomiędzy 8 lipca a 19 sierpnia. Oczywiście zostanie jeszcze sporo miejsca na koce plażowe – w zeszłym roku sporo widzów wybrało właśnie taki sposób oglądania filmów – mówi Adam Dziura z Rady Osiedla Bartodzieje, pomysłodawca projektu. Nasz program to kino nagradzane na licznych festiwalach, głównie produkcji europejskiej. Liczymy, na kolejną udaną edycję. Zachęcamy też do śledzenia naszego profile na facebooku – będzie to źródło najświeższych informacji – szczególnie w przypadku niepogody.
Pokazy rozpoczynają się po godzinie 21.00, w każdy piątek pomiędzy 8 lipca a 19 sierpnia. Pełen program i najświeższe informacje dostępne na profilu organizatora pod adresem https://www.facebook.co/KinoBalaton. Projekt w całości finansowany jest z Bydgoskiego Budżetu Obywatelskiego.
______________________
Kalendarz wydarzeń odbywających się w Bydgoszczy miej zawsze pod ręką dzięki aplikacji mobilnej (Android i iOS).
______________________
Informacje o wydarzeniach przesyłajcie na adres wydarzenia@visitbydgoszcz.pl
______________________
Bydgoskie Centrum Informacji nie ponosi odpowiedzialności za jakiekolwiek zmiany miejsc, godzin i dat wydarzeń.